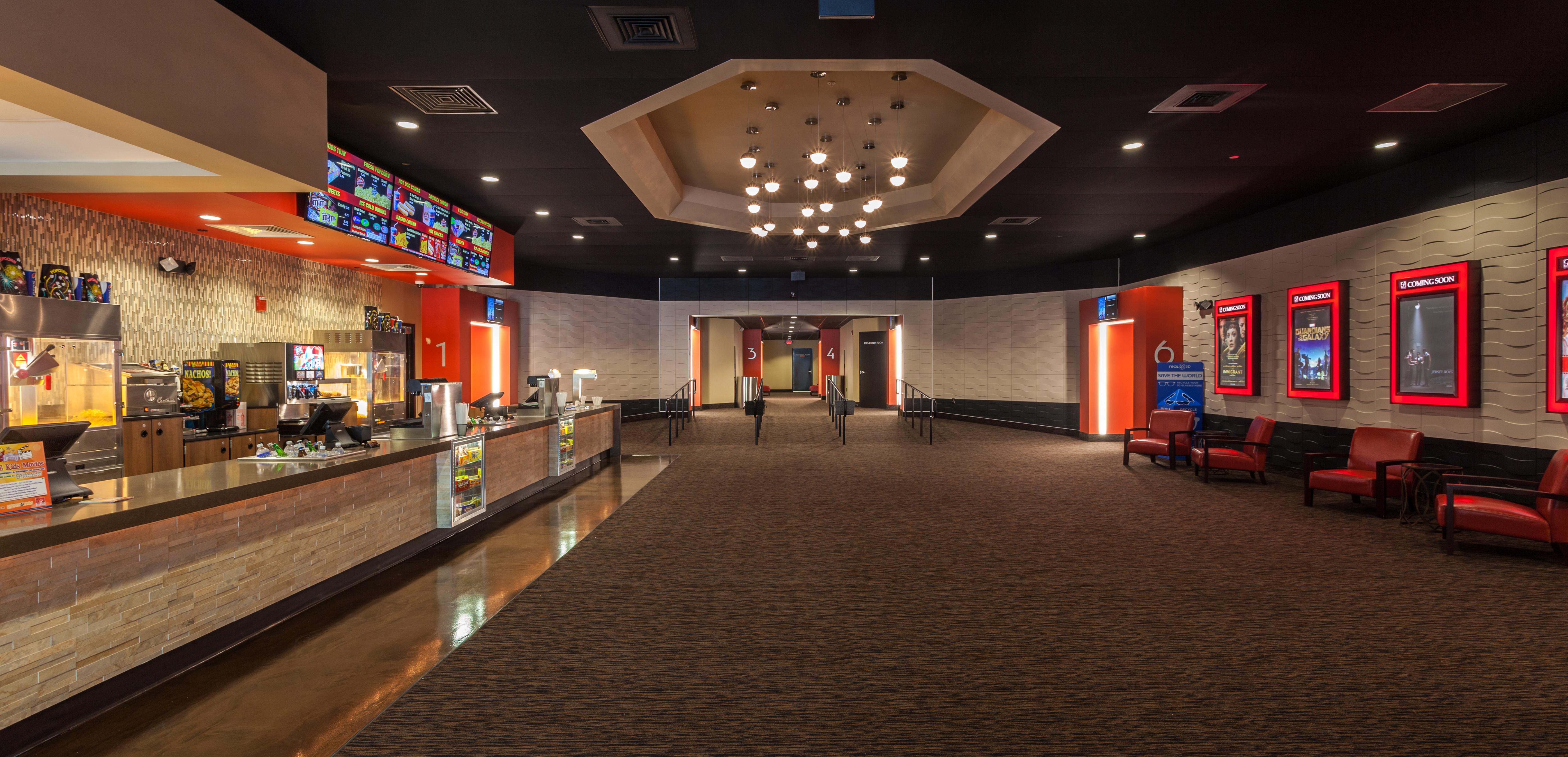 Introducing Paragon Kentlands
I'll start this first entry telling readers a bit about Paragon Theaters. We're a small circuit based out of South Florida. Mike Whalen, our CEO, and Mike Wilson, our President, started the company four years ago.  Both were executives at Muvico Theaters (in fact, our COO James Herd, our Director of Operations Robert Fronckoski, and myself all worked for Muvico Theaters at some point in our careers).  The first location for Paragon Theaters happened to be in my hometown of Fredericksburg, Virginia (Paragon Village).
While both of our locations in Virginia (Fredericksburg and Newport News) are new builds, the majority of our locations are similar to Paragon Kentlands in that they are great theaters that just need a little TLC. Think of it like HGTV for movie theaters.  An example is Paragon Pavilion in Naples. We acquired that theater last year, and it was in desperate need of renovations. It now has a beautiful lobby and bar, reclining seats with footrests, and expanded options at concession. A theater that was on the decline is now thriving.
We pride ourselves on providing luxury moviegoing at affordable prices. We offer:
$6 Tuesdays at all locations (all movies, all day with some restrictions);
An excellent Diamond Rewards Program for our loyal guests to earn points towards free concession and tickets;
Affordable field trip prices for camps and schools;
A fundraising program that makes raising money for nonprofits easy and fun.
All of these great amenities are currently offered at Paragon Kentlands. Feel free to email me at niki.wilson@paragontheaters.com if you want to set up a fundraiser, field trip, birthday party, or private screening.
I'll use this blog to keep you updated on our renovations process. While I don't have any details at this time (expect recliners!), I can assure you that the theater will remain open while we renovate.
I'll end with just two movie must-sees this week that are both playing at Paragon Kentlands–AMERICAN SNIPER and THE THEORY OF EVERYTHING. If you've seen either, I'd love to hear your thoughts. If you haven't seen them, gets your tickets now at www,paragontheaters.com and be sure to grab a Diamond Rewards Loyalty Card when you go.