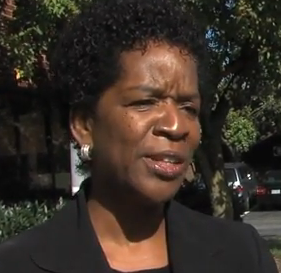 "Invest in Your Community" (Photos & Video)
The Corporate Volunteer Council of Montgomery County (CVC-MC) hosted a partnerships discussion entitled, "The Cycle of Service: Invest in Your Community, Invest in Our Future" at the studios of Montgomery Community Media on Sept. 17.
The discussion focused on the changing demographics and evolving needs of Montgomery County residents.
One of the most powerful moments featured a testimonial from a resident whose life was transformed thanks to the collaboration between area businesses and nonprofits.
Montgomery County Councilmember Valerie Ervin attended the presentation and said after the event that she felt grateful to be in attendance.
To find out more about the CVC-MC, visit its website at www.cvc-mc.org. MCM recorded this educational presentation for a future broadcast and we will post those broadcast dates when they become available. Here are some photos from the event: