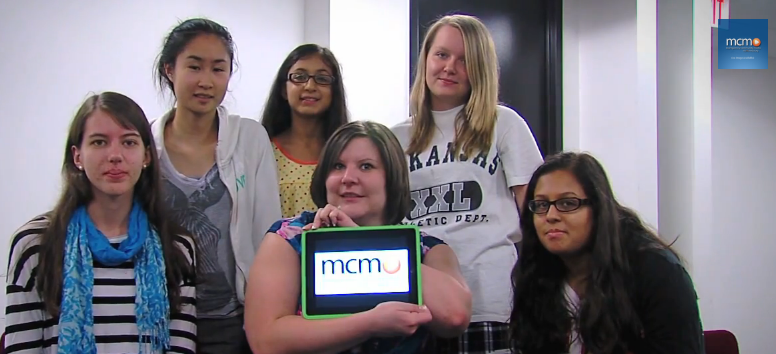 iPads are the Future for MCM Teens (Video)
There is still time to donate to this awesome project.
"iPads are the Future and so are we" is a common theme with Montgomery Community Media's teens. They are the next generation and MCM needs the tools to take our teens to the future!

You can give a teenager the opportunity to express their own voice as a backpack journalist or as a producer of the next viral music video.

Imagine our future teen journalists covering the latest school football game or sending you a video blog that features a review of the latest movies showing in Gaithersburg.
Picture an aspiring producer or future director making the next viral music video in front of the Fillmore in downtown Silver Spring.

You can help the next creative generation discover and share its voice.
Give a teenager the chance to have creative fun while learning multimedia production, backpack journalism, social media and so much more with an iPad.
We are seeking an average of one (1) donor a day for ninety (90) days. Sixty-four (64) donors with a minimum donation of $25 will help us meet our goal.
Help our future producers and technicians get the tools they need to make some amazing programs. 
Check our new project with Power2Give HERE!