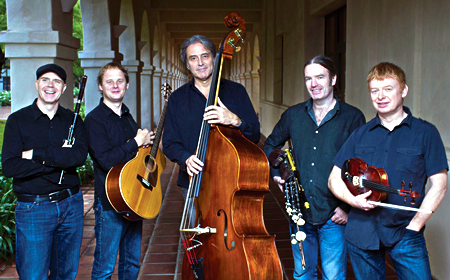 Irish Instrumental Band Lúnasa Appearing at BlackRock (VIDEO)
Irish band Lúnasa will perform at BlackRock Center for the Arts Saturday, March 14 at 8 p.m. Tickets are $28 and may be purchased online at the BlackRock website.
Lúnasa is named for an ancient Celtic harvest festival in honor of the Irish god Lugh, patron of the arts. Lúnasa members represent some of the top musical talent in Ireland and have performed with well known Irish groups, including The Water Boys, The Sharon Shannon Band, and Moving Cloud.
The bands recordings have been hailed as some of the best and most important world music albums anywhere and has brought them to the forefront of Celtic music. Folk Roots magazine has termed them an "Irish music dream team."