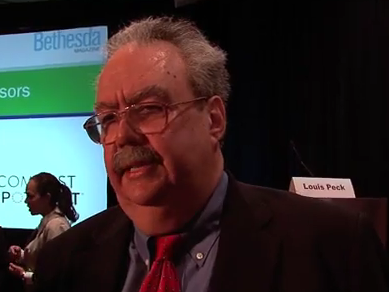 Is Ike Leggett the Frontrunner in the County Executive Race? (Video)
Louis Peck is a reporter who covers politics for Bethesda magazine and he recently served as the moderator of a debate between the democratic candidates for the office of county executive.
The candidates in that debate included Phil Andrews, Doug Duncan and Isiah Leggett.
In this MyMCMedia extra, we ask Peck if Leggett is the frontrunner in this race.
Take a look:

Related: