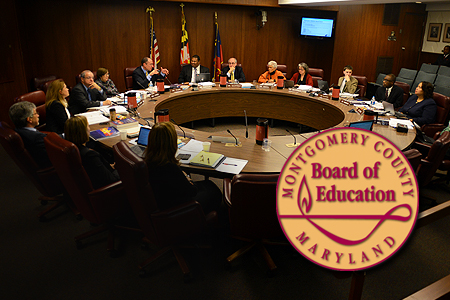 Unaccompanied Minors Enrollment on MCPS Agenda Tuesday
Interim Superintendent Larry Bowers and staff are scheduled to present a report to update the Montgomery County Board of Education on March 10 on the current situation of unaccompanied minors in public schools.
The report shows 144 unaccompanied youth were enrolled in county schools throughout the 2014-2015 school year, which is something that did not surprise Montgomery County Councilmember Nancy Navarro.
"I'm really pleased that the Board of Education requested this item. … what we heard is what I expected, and there's definitely an increase in enrollment," she said.
According to a county document, dated Dec. 4, 107 minors, particularly from El Salvador, Guatemala, and Honduras fleeing violence, had enrolled in MCPS through the Office of Refugee Resettlement (ORR) process.
MCPS Spokesman Dana Tofig told MyMCMedia Monday that there will be a presentation on resources provided to these children, the impact on county schools, and a discussion on the future needs to continue to address this situation.
The report also states that federal law requires school districts to enroll students, and are not allowed to inquire about immigration status as a condition for enrollment. It was also noted that not all unaccompanied minors come through ORR since families are not obligated to share ORR paperwork.
Data from the Montgomery County Division of School Counseling, Residency, and International Admissions (SCRIA) shows:
A total of 3,028 international students- foreign students, and U.S. citizen students coming from foreign and other U.S, schools into Montgomery County Public School System- were enrolled in MCPS from July 1, 2014 to Jan. 31, but only 144 presented ORR paperwork,
Approximately 33 percent of all international students enrolled are from El Salvador, Guatemala, and Honduras,
In 2014, MCPS enrolled 552 students from Central American. In 2015, this number is 998; an increase of almost 45 percent.
The Montgomery County Board of Education is at 850 Hungerford Drive in Rockville. The meeting starts at 10 a.m. You can also watch live here.