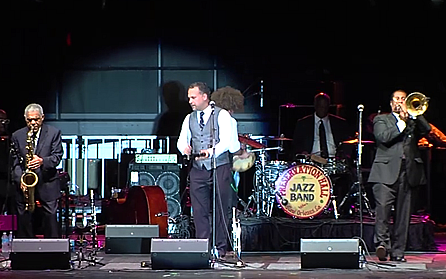 It Was All That Jazz at Silver Spring Festival (Video)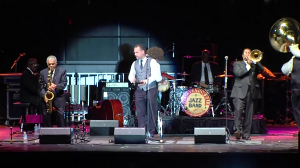 The weather offered its own show on Saturday night but not before jazz fans got to hear from talented musicians at the 11th Annual Silver Spring Jazz Festival.
The Festival featured New Orleans' own Preservation Hall Jazz Band and an all-star jazz line-up on Saturday at Veterans Plaza in front of the Silver Spring Civic Building on the corner of Ellsworth Drive and Fenton Street. Joining the PHJB was R&B performer Elliott Levine, world jazz style band David Bach Consort and an eclectic mix from Silver Spring's Jazz Academy of Music.
The Silver Spring Jazz Festival is presented by Montgomery County Government, the Celebrate Downtown Silver Spring Foundation, Montgomery County Recreation, The Silver Spring Urban District and corporate sponsors AFI Silver, Comcast, The Fillmore Silver Spring, "The Gazette", Home Properties Inc., The Silver Spring Courtyard by Marriott and 9NewsNOW (WUSA-TV).
Watch some of the show in this MyMCMedia Extra: