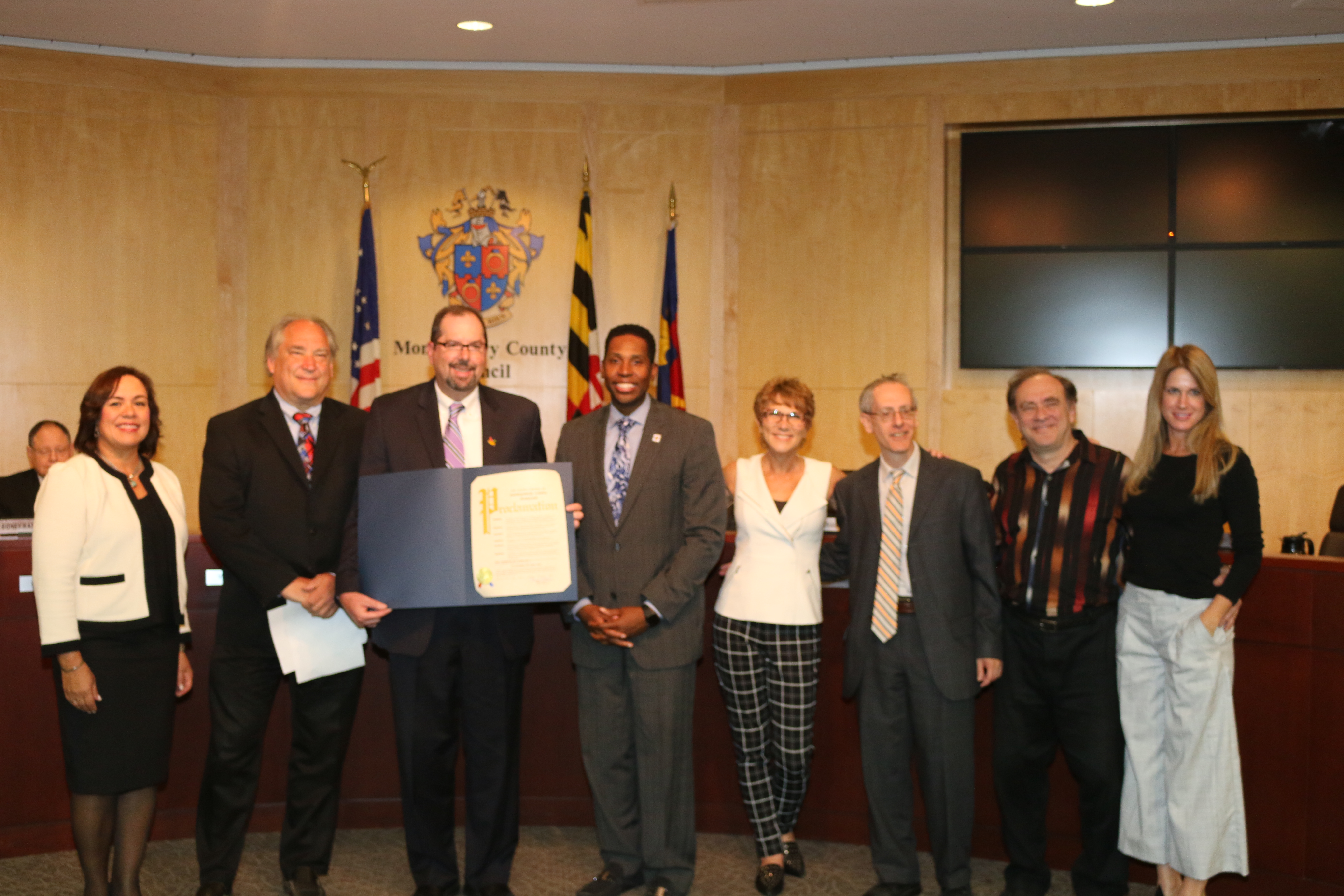 It's Academic Celebrates 50 Years Partnership with Giant Foods (PHOTOS & VIDEO)
It's Academic, the high school quiz show which started in 1961 on NBC4 in Washington D.C., is recognized as the world's longest-running TV quiz show.
This year, the popular show is celebrating a 50-year partnership with Giant Foods.
The Montgomery County recognized the partnership on Oct. 4th by issuing a proclamation.
"It's just amazing that it's been 50 years," said Jamie Miller, a spokesperson for Giant Foods.  "Giant has a long history of providing support for the community."
See video, below: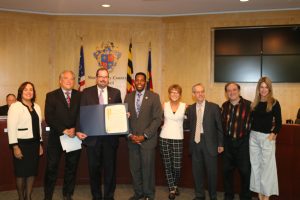 Among those at the ceremonies in Rockville, were, left to right: Navarro and Elrich; Miller; Rice; show host and WTOP radio anchor Hillary Howard; associate producer Joel Kemelhor; Barry Kemelhor, who participated in the show in 1970 on the Whitman High School team; and associate producer, Robin Trepanier, whose grandmother, Sophie Altman, created "It's Academic."
Recognizing 50th anniversary of Giant's sponsorship of "It's Academic", by @Marc_Elrich @nancy_navarro @RicePolitics pic.twitter.com/DbpIxBiv00

— Montgomery Council (@MoCoCouncilMD) October 4, 2016