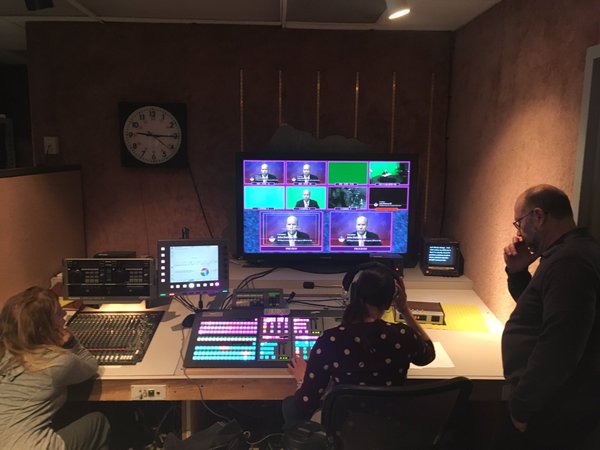 It's Super Tuesday at MCM (PHOTO)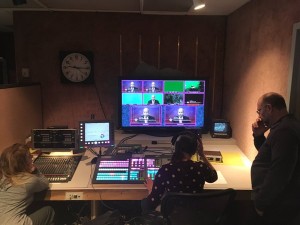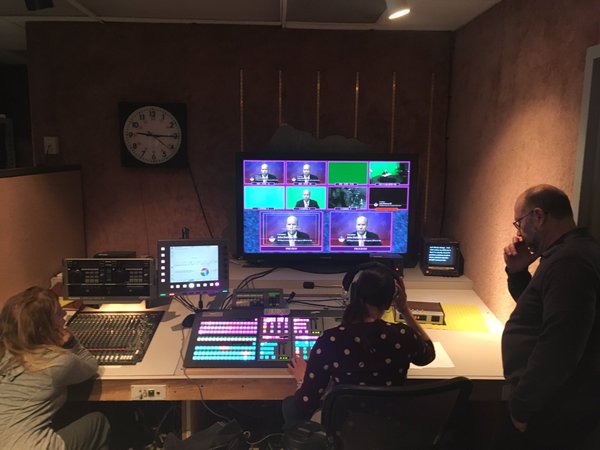 As voters in a dozen states cast their ballots for the candidates of their choice on Super Tuesday, a dozen candidates running for office in the state of Maryland are taping their candidates statements at the studios of Montgomery Community Media (MCM) today.
Mandi Wyndham is the Training and Volunteer Services Coordinator at MCM, and she is in charge of producing the candidates statements.
"This is a platform for candidates in Montgomery County to express themselves, and introduce themselves to the voters of Montgomery County," said Wyndham.
According to Wyndham, each candidate is given two minutes to tape their statement. She said the majority of candidates running for office take advantage of this opportunity to reach more voters.
Today's lineup included these 12 candidates: John Delaney, Mark Plaster, Jeff Jones, Charles U. Smith, Theresa Scaldaferri, Violet Staley, William Jawando, Liz Matory, Ed Tinus, John Sarbanes, Joel Rubin and Jamie Raskin.
Taping the candidates statements began on Monday and concludes this Friday. You can view the candidates statements on the MyMCMedia website later this month.
Early voting takes place from April 14 to April 21 in Maryland. The Primary Election is set for April 26.
For more information about the upcoming election, visit the Board of Elections website, here.
#CandidateSpotlight day 2! @mymcmedia #SuperTuesday #whoisyourcandidate #MoCoElections @Larry8M pic.twitter.com/OvgVcJsMcI

— Mandi Wyndham (@MandiWyndham) March 1, 2016