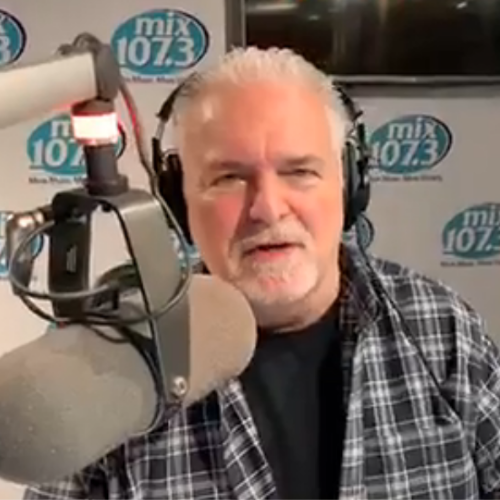 Jack Diamond Signs Off From Mix107.3 Morning Show
After 30 years on the air, The Jack Diamond Morning Show signed off Friday morning with guests joining the radio show to share memories.
Part of the Washington area for decades, the show is leaving the airwaves with the sale of WRQX (Mix107.3) to EMF Broadcasting. The Sacramento company plans to pipe in Christian content on the WRQX frequency.
Sister station WMAL (located in the same building) is unaffected by the sale.
The switchover takes place 7 p.m. Friday. Diamond said he planned to host the station's final hour, from 6 p.m. to 7 p.m.
During Friday morning's show, Diamond hosted people who had appeared on the show, including former Washington Redskin quarterback and frequent guest Joe Theismann. Jeni Stepanek, mother of child poet and peace activist Mattie Stepanek, also arrived to reminisce on the show's interactions with her son.
Diamond hasn't stated publicly what will happen to his morning program, but he has said it will remain in the area.
He operates a website, JackDiamond.com.
"We're excited to 'flip the switch' and move into our new home here at JackDiamond.Com. Thanks for joining us!  Sign up so we can keep you updated on everything new!" according to a notice on his website.
Diamond has stated repeatedly over the last week that he disagrees with converting a commercial radio station into what the Federal Communications Commission would call an "educational" station.
Educational stations, he has said, have their own frequencies. Commercial stations operate in the public interest, and he has said his show and his station have tried to keep close ties to the community.
"Because these licenses are held in the public interest, having a local radio station with local people who talk with you about what's going on in your community … I think that's what commercial frequency space is all about," Diamond said Tuesday in describing what was happening with Mix107.3 and his morning program.
But if he disagrees with the sale, he said it was for the FCC to sort out.