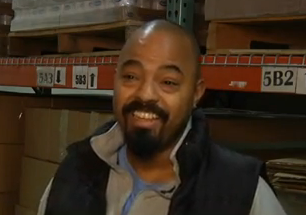 Jamal Talks Manna (Video)
Manna Food Center serves thousands of Montgomery County residents, and sometimes those folks end up working here at Manna. Our great warehouse assistant Jamal answered some questions about his family's needs being met through Manna last year.
http://www.youtube.com/watch?v=7gV1ALNoRU8
Thank you to everyone who provides assistance to Manna, and to our great staff who work hard at feeding other families, knowing we truly can help.