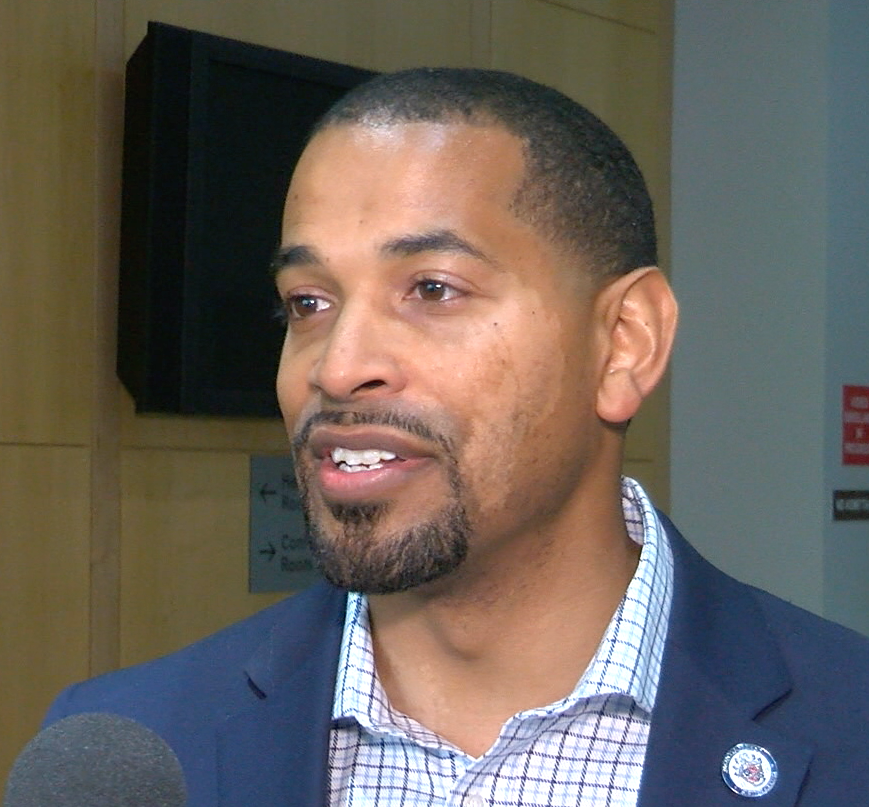 Jawando: 'No Need for Additional Use of Force'
Councilmember Will Jawando said he was distraught by the viral videos released last week of a police officer's use of force on a young man being arrested at an Aspen Hill McDonald's.
In the video, the young man is lying prostrate on a sidewalk and the officer knees him in the back.
"In my view there was no need for that additional excessive use of force," Jawando said Monday.
Police have identified the young man as Arnaldo Pesoa of Silver Spring and the officer as Police Officer III Kevin Moris, who works undercover.
The arrest occurred early Wednesday at the McDonalds in the Aspen Hill Shopping Center on Connecticut Avenue. Pesoa faces two drug distribution charges, a resisting arrest charge and an assault charge.
Jawando praised Montgomery County police for putting the officer on administrative leave and that investigations are taking place by police Internal Affairs and the Montgomery County State's Attorney's Office.
"We're doing our due diligence and investigating the situation," said Ramon Korionoff, a spokesman for State's Attorney John McCarthy. "If criminal charges are warranted, we will bring them."
Here's the video of our interview with Jawando: