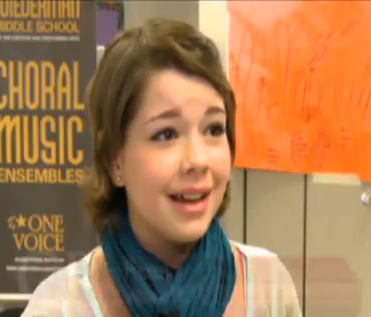 Jim Papoulis Visits Loiederman Middle School (Video)
A well known composer, Jim Papoulis, conducted a workshop to teach A. Mario Loiederman Middle School students how to compose a song. Papoulis is developing a commissioned piece for the school, a first for a Montgomery County school. During the workshop, the students helped compose the text and score of the special song. Papoulis says middle school age students are at a "magical age" and he enjoys working with them. Take a look.
In the spring, more than 200 student performers will host a concert at the Music Center at Strathmore featuring Papoulis' music.
Visit our PEG partner MCPS TV to view more of its local programming.