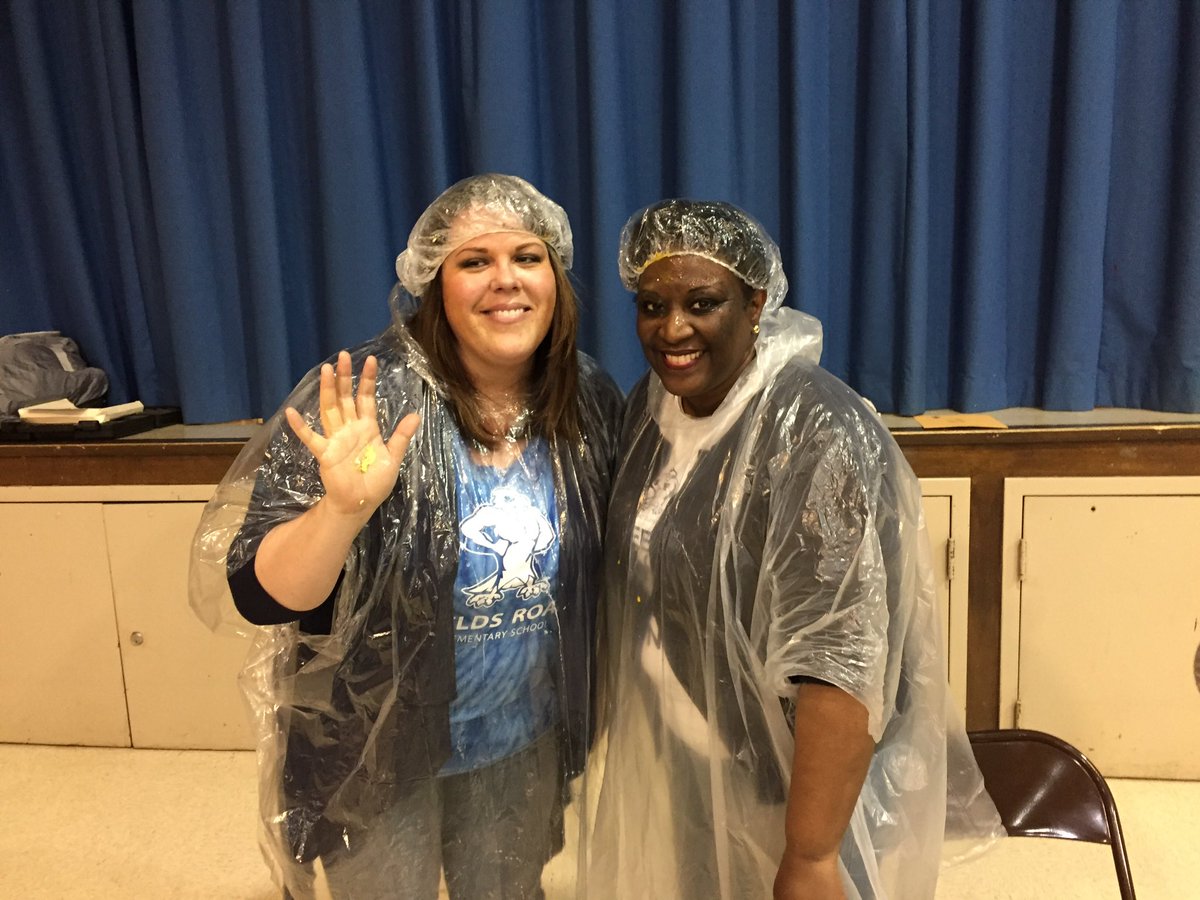 Jimmy Fallon Surprises Fields Road Elementary with a Donation (VIDEO)
Fields Road Elementary School was featured on The Tonight Show with Jimmy Fallon on Friday night.
That's because the Gaithersburg-based school recently raised over $13,000 during a record-breaking Read-A-Thon, and the fundraiser caught the attention of Fallon because of its "Egg Roulette" video starring the school's principals.
On Friday night's show, Fallon played a clip from the school's video and he announced that the elementary school would be receiving another $13,000, thanks to Reddi-wip.
"Congratulations on raising $26,000 with your Read-A-Thon," said Fallon. "I thought that was so cool."
According to the PTA's online newsletter, the money is being used for "move more" activities at the school.
On her Twitter account, Principal Erica Williams thanked Fallon and Reddi-wip for the matching donations. "We are so eggcited," she tweeted.
Thank you @FallonTonight ! Thank you @RealReddiWip for matching our Read-A-Thon donations! We are so Eggcited!

— Erica Williams (@Principal_FRES) April 22, 2017
Fun day when u get a call saying The Tonight Show's on line 1. Check our Egg Roulette video out tmr night on @FallonTonight @Principal_FRES

— Kristi Ricca (@FieldsRoadES_AP) April 21, 2017
Doubling down on a fun Tonight Show inspired fundraiser – Congrats to everyone at Fields Road Elementary! #FallonTonight pic.twitter.com/pnUBGzyzMA

— Fallon Tonight (@FallonTonight) April 22, 2017
Hey @Principal_FRES and @FieldsRoadES_AP, congrats on your record-breaking Read-A-Thon! Check out our show tonight for a surprise!

— Fallon Tonight (@FallonTonight) April 21, 2017
Fun at the FRES Read A Thon assembly! We met our goal..?Egg Roulette..Anything for our students! @FieldsRoadES_AP pic.twitter.com/jhNTku0ToD

— Erica Williams (@Principal_FRES) April 2, 2017
Want to see me & @Principal_FRES in the "Egg Roulette" challenge? Help us reach $13k by donating 2 the Read-a-thon! https://t.co/rIaPjc6wKU

— Kristi Ricca (@FieldsRoadES_AP) March 17, 2017