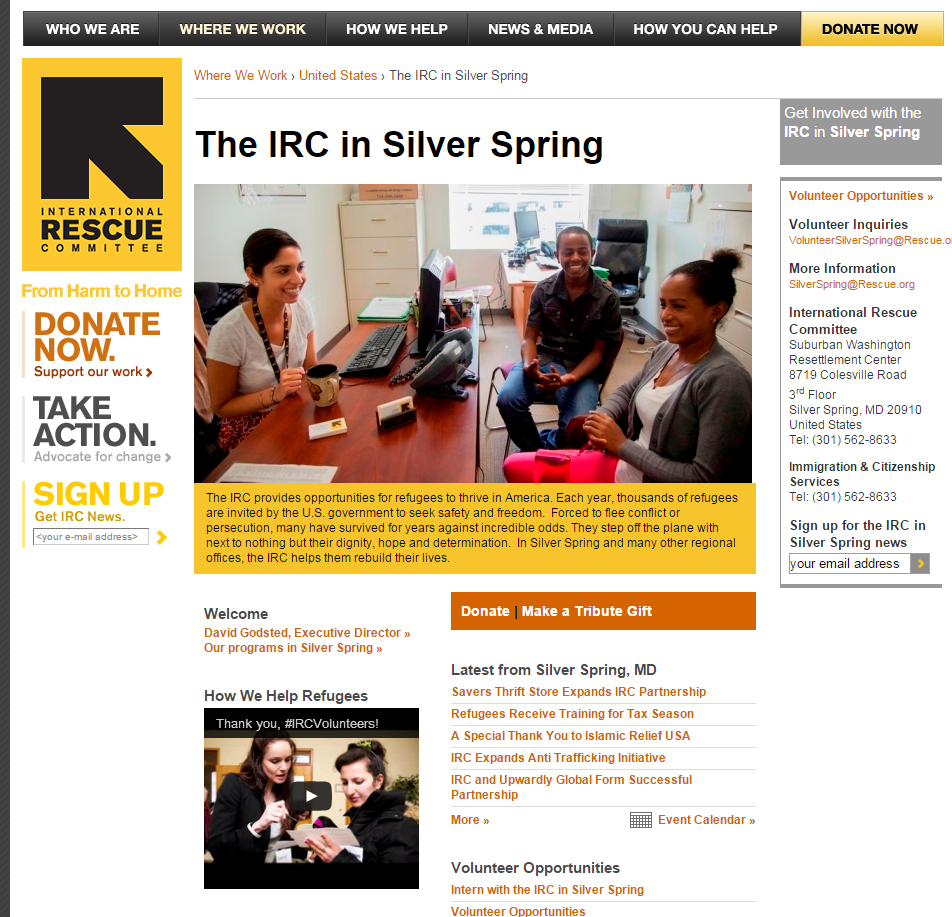 Job Fair in Silver Spring to Help Refugees Become Self Sufficient
The International Rescue Committee (IRC) in Silver Spring is hosting a job fair on March 26 to provide refugee beneficiaries with an opportunity to become self-sufficient.
From 2 p.m. to 5 p.m. local businesses and community partners will have the chance to meet more than 100 job seekers.
"These individuals, who we were working with, have largely been forced to leave their home due to war … And the U.S. government have given them permission to rebuild their lives in our community," said Melissa Saucedo, employment specialist for the International Rescue Committee.
According to IRC officials, the Silver Spring office helps more than 1,000 refugees and asylees a year. Some of these people have experienced extreme poverty in refugee camps in different places of the world.
"There are over fourteen million refugees in the world … The U.S. takes about seventy thousand people each year," said Emily Sernaker, development coordinator for the International Rescue Committee.
The event is by invitation only, and IRC officials said some are looking for their "first job ever" after years in refugee camps.
According to a press release, IRC caseworkers help refugees through their first eight months in the U.S. and guide them in the new country. Whether is registering for food stamps and social security numbers, showing them how to grocery shop, explaining how to use public transportation or teaching about 9-1-1, caseworkers teach immigrants about resources available in the community.
IRC officials said they are fortunate to be part of a community that cares about people fleeing violence. The Silver Spring office helps newly arrived immigrants with affordable food, computer and financial literacy skills, legal services toward citizenship, housing, English classes, and more.
"Something that we really appreciate is that Montgomery County has been traditionally known to welcome new population and oppressed people," Saucedo said.
The fair will be held at the Silver Spring Civic Center. For more information about IRC call 301-562-8633, or click here.