John McCarthy (D)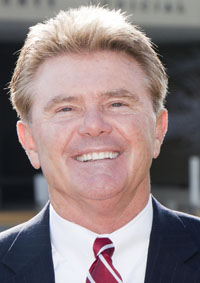 State's Attorney
John McCarthy (D)
Website: John McCarthy
Contact Information
Email: info@johnmccarthy.us
Town: Gaithersburg
Candidate John McCarthy

The Courthouse Team Files Paperwork for 2018 Gubernatorial Primary Election (PHOTO)

UPDATED It's official. The Courthouse Team is running for re-election in Montgomery County. The team consists of State's Attorney John McCarthy, Clerk of the Circuit Court Barbara Meiklejohn, Register of Wills Joseph Griffin and Sheriff Darren Popkin. The four Democrats filed their paperwork at the Board of Elections office in Gaithersburg on June 26. McCarthy, who is ...
Early voting for the June 26 Gubernatorial Primary Election is scheduled for June 14 through June 21 at eleven Early Voting Centers.
Click on each race below to learn about the candidates.
MONTGOMERY COUNTY:
Executive
Council:  District  1   2   3   4
   5  At-Large
Sheriff   State's Attorney 
Clerk of the Circuit Court
Register of Wills
Board of Education:
District  1   3   5   At-Large