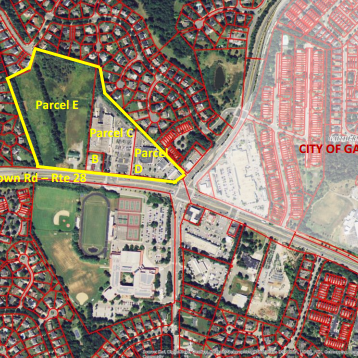 Johnson Family to Unveil Revised Plan for Proposed Annexation
The Johnson Family is scheduled to unveil a new modified version of their proposed annexation plan tonight to residents at Quince Orchard High School.
The meeting is a follow-up to a community workshop the family hosted back in February, where residents raised concerns about the development plan. Organizers sent the following in an email invitation to residents: "Based on comments from our February Workshop and additional community meetings, we have revised our sketch plan for residential development on 14 acres of our site."
According to Community Work Shop notes, available on the Johnson Property Annexation website, primary concerns raised by residents included; the impact of development on the Quince Orchard school cluster, density, zoning, and proposed unit layouts.
The meeting tonight will be held at the Quince Orchard High School cafeteria at 7 p.m. For more information on the the meeting and annexation, visit the Johnson Property website.