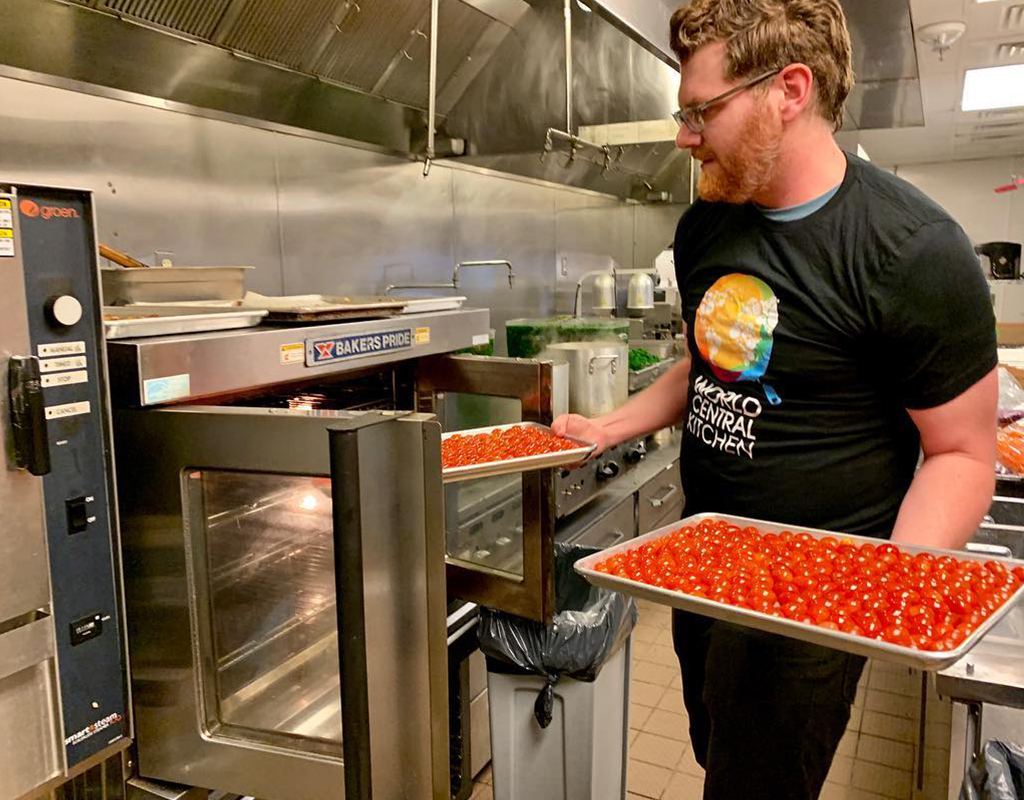 José Andrés Opening #ChefsForFeds Relief Kitchen in D.C.
Chef José Andrés is continuing his pursuit of helping furloughed workers and contractors struggling from the federal government shutdown.
On Wednesday, Jan. 16, Andrés is opening a temporary relief kitchen on Pennsylvania Avenue, near the U.S. Navy Memorial, to feed struggling furloughed government workers and contractors.
Andrés is opening the kitchen through his non-profit, World Central Kitchen. World Central Kitchen has previously responded to natural disasters that brought an outbreak of poverty to areas, such as Hurricane Maria in Puerto Rico.
Big news! We will open a kitchen on Pennsylvania Ave this week to join private sector effort to feed federal employees during the shutdown. It's only fair to feed Americans in need! #ChefsForFeds 👨‍🍳👩‍🍳🥘 Follow @WCKitchen for more details! pic.twitter.com/PRBtlaNug6

— José Andrés (@chefjoseandres) January 14, 2019
"World Central Kitchen is always there to respond to any disaster to make sure that Americans and people around the world will not go one day without food," Andrés said in a video he posted to his Twitter.
He also said that he is sending two messages by opening this relief kitchen: the first message is for furloughed workers to feel welcome to eat in the kitchen, and take food back to their homes.
Secondly, by placing the kitchen between the White House and the Capitol, he hopes lawmakers will feel compelled to re-open the government.
"I hope it will be a call to action to our senators and congressman and especially President Trump to make sure that we end this moment in the history of America, where families are about to go hungry," Andrés said on Twitter. "We should always come together as 'We the People.'"
Andrés has responded to critics on Twitter who challenged whether or not furloughed workers need food relief, by telling them that he's heard directly from families who are struggling.
Sorry but I talk to many many one parent mothers with children and they are having a hard time already!…. https://t.co/mhRf4IZuwh

— José Andrés (@chefjoseandres) January 14, 2019
This is not the first time, Andrés has helped furloughed workers. Ever since the government shutdown in December, Andrés has been offering free sandwiches at his six restaurants in the Washington D.C. area.
With this new kitchen opening in D.C., Andrés will be able to help even more people that are struggling financially because of the shutdown.
Andrés encouraged those who eat at the kitchen tomorrow to bring someone from a different political party, to start a constructive dialogue about re-opening the federal government.
"[The only thing I] ask is you must bring a member of the opposite party! By working together we will make fighting hunger a bipartisan issue," Andrés tweeted.
The kitchen, which Andrés is calling #ChefsForFeds on social media, will be open from 11 a.m. until 6 p.m. daily at 701 Pennsylvania Avenue.