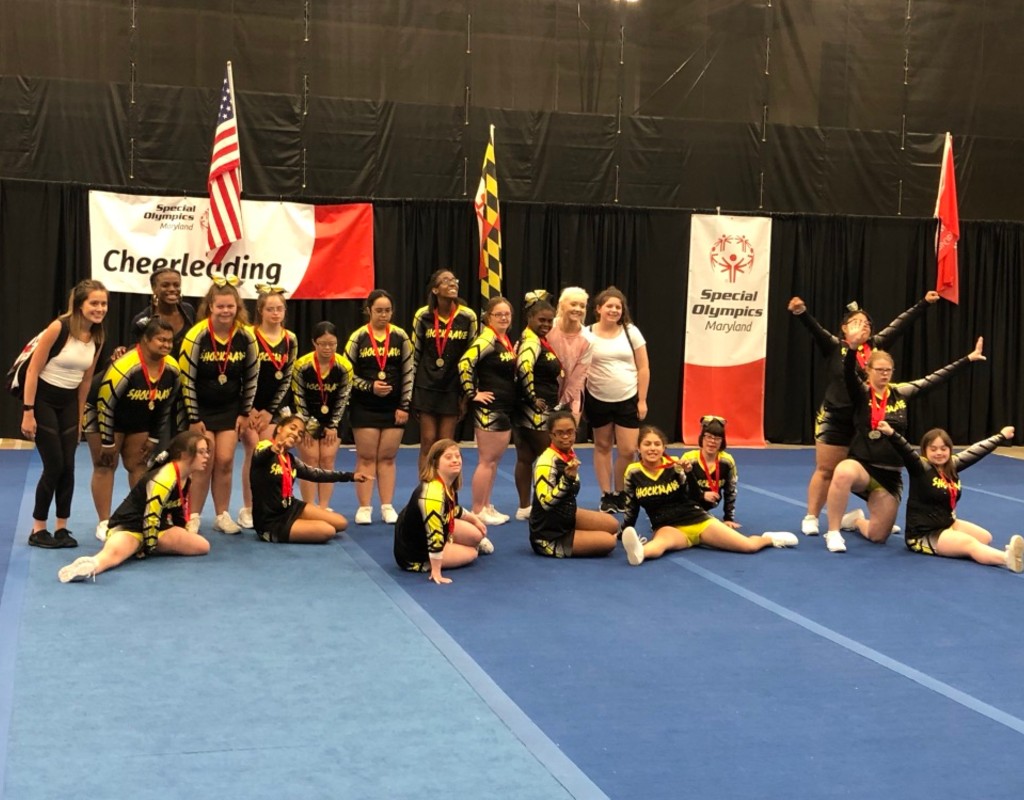 Joy Supernovas Win Gold at Special Olympics Maryland State Games
Montgomery County's JOY Supernovas did not show up at the 11th Annual Cheer Competition at the Special Olympics Maryland State Games to just participate. They competed in the Elite Cheer Division and took home gold medals at the games played at Towson University on Friday. 17 teams in Maryland competed in cheer, dance, and hip hop. The Joy Supernovas performed all on their own, receiving very little instruction from their coach during the competition performance. This was not their first time winning gold. They were winners at the Special Olympic games in Orlando last month.
The JOY Supernovas were recently chosen to represent the United States in the Special Olympics Division for the world cheerleading championships. They visited Montgomery Community Media last month.