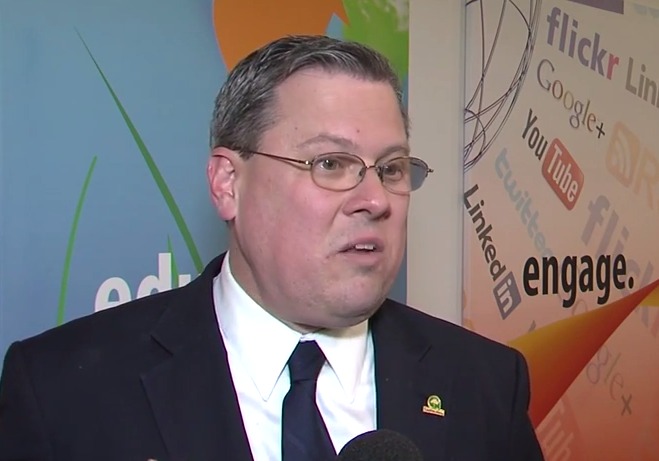 Mayor Jud Ashman Says There's No Need to Call Gaithersburg A Sanctuary City
Gaithersburg was recently ranked number one by WalletHub as the most diverse city in the country, which is why one resident expressed his concern over the recent executive orders on immigration signed by President Donald Trump at last night's mayor and council meeting.
"We celebrate the fact that we are the most diverse city in America according to the [U.S] Census Bureau and are committed to welcoming and embracing and protecting all who chose to call this city our home," said Gaithersburg Councilmember Ryan Spiegel.
In a phone interview, Gaithersburg Mayor Jud Ashman said "city officials are not deliberating to formally call Gaithersburg a 'sanctuary city' because we are a welcoming city."
A "sanctuary city" is described as a city that welcomes immigrants and refugees and prohibits city police from asking residents about their citizenship status.
"There hasn't been a reason for us to call ourselves a sanctuary city at this point," said Ashman. "Our police operate the same way as local police throughout the county. We don't have the resources or the information to enforce federal laws and it's not within our jurisdiction. Our focus is providing public safety services that work for everybody in keeping our community safe and welcoming."
"I think the most important thing to remember is that the reason most municipal police forces in the U.S. have the same approach is because they understand that in order to have a safe community, you need the cooperation of everybody in the community and if anyone is afraid  of contacting the police then it reduces and  has a impact on the community," said Gaithersburg Councilmember Michael Sesma.
During all this #SanctuaryCity debate & discussion, we would like to share our Immigration Resources page: https://t.co/iJwmyIszAW pic.twitter.com/o5OdQkn9YP

— City of Gaithersburg (@GburgMD) February 22, 2017