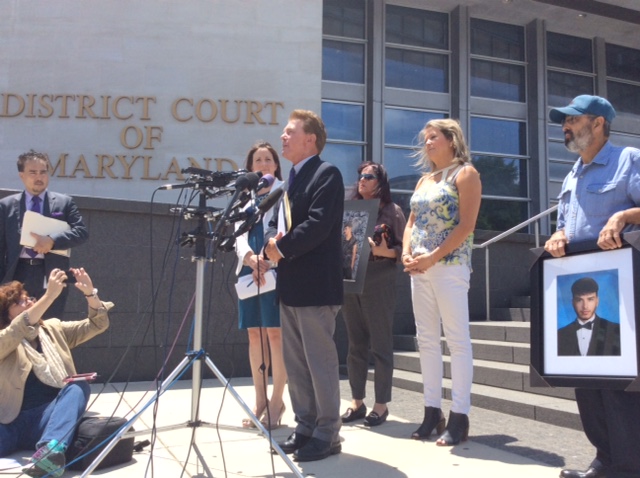 Judge Denies Bail for 3 Defendants Accused of Killing 2 Northwest High School Students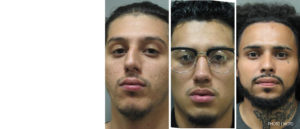 Three defendants charged with two counts of first-degree murder and two counts of conspiracy to commit murder are being held with no bail after a Monday district court hearing before Judge John Moffett. The defendants are accused in the June 5 slayings of Shadi Najjar (17) and Artem Ziberov (18).
Edgar Garcia-Gaona, Jose Ovilson Canales-Yanez and Roger Garcia made their first appearance in court via a live video feed from the detention center, and they each waived services from the public defender's office. The three defendants told the judge they were planning to retain a private attorney to represent them on the murder charges.
Montgomery County police officers arrested the three defendants on Saturday.
According to police, Najjar and Ziberov were shot to death in a parked car on Gallery Court in Montgomery Village, the night before their Northwest High School graduation. Police said they found 30 shell casings at the scene. According to police, Najjar was shot four times and Ziberov was shot 10 times.
As he set no bail, Moffett referred to the case as "brutal," noting there was a "degree of overkill."
During the arraignment, Najjar's mom and dad sat in the front row of the courtroom with a framed photo of their son in front of them.
Moffett set a preliminary hearing in each defendant's case for 10 a.m July 14.
Outside the district courthouse, State's Attorney John McCarthy said it's likely a grand jury may hear the case before the preliminary hearing.
Find out more in this MyMCMedia Extra video, below:
The parents of Najjar spoke to reporters before and after the hearing.
Find out more in these MyMCMedia Extra videos, below:
PREVIOUS POSTS
Manger Announces Arrests of Three Suspects in Double Homicide Case (VIDEO)