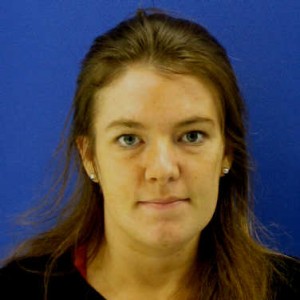 Judge Sets Catherine Hoggle's Next Court Hearing for July 6 (VIDEO)
Catherine Hoggle, the 30-year-old mother of missing Sarah (6) and Jacob (4) Hoggle, is making progress towards competency at the state psychiatric hospital where she is being treated but remains not competent to stand trial, according to her attorney David Felsen.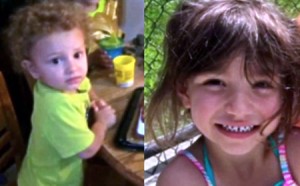 It's been over two years since Hoggle was charged by Montgomery County police officers with hindering, neglect and obstruction in the case of her missing children. She is the last known person to have seen Sarah and Jacob before they disappeared from their Clarksburg home in Sept. of 2014, and despite police and community searches the children still have not been found.
On Monday morning, Hoggle was in handcuffs and leg shackles as she appeared before Judge Patricia Mitchell in a Rockville courtroom. The judge accepted the latest medical report, dated March 31, from Clifton T. Perkins State Hospital. Prosecutors did not dispute the report's findings. The judge then set Hoggle's next court hearing for July 6, which falls three days after Jacob's 5th birthday.
According to Felsen, the latest doctor's report indicates that his client is making strides towards competency.
"The doctors are hopeful that they'll be able to do that," Felsen said. "Miss Hoggle, in their opinion, is restorable and then this matter can proceed, assuming that she does achieve full competency."
Outside the courthouse, Catherine's mother, Lindsey Hoggle, who attends every court hearing, shared that it's hard to see her daughter in handcuffs. She said her daughter looked "terrified."
"My only hope is that by her being in court, that it will drive the public to look at the age-progressed photos, and the early photos we have … and call in an anonymous tip," she said.  "It's almost impossible for two children to have disappeared without somebody seeing something."
She believes her missing grandchildren are still alive.
"I still believe Sarah and Jacob are out there, as Catherine says they are," she said.
Family Releases Age Progression Photos of Missing Sarah and Jacob Hoggle