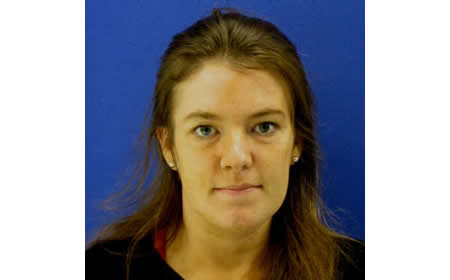 Judge Sets New Court Date for Catherine Hoggle (PHOTOS & VIDEO)
Dressed in a black blazer, pink blouse, black slacks and blue loafers with her long hair pinned back, Catherine Hoggle appeared in front of Judge James Sarsfield on Sept. 18 in a Rockville courtroom.
Hoggle is the last known person to have seen her children, Sarah (4) and Jacob (3), who have been missing from Clarksburg for over one year now.
Hoggle is being treated for mental health issues at Clifton T. Perkins Hospital and police and family members say she refuses to say where she left her children. She faces charges of neglect, hindering and obstruction in this case.
Her defense attorney is David Felsen. According to Felsen, the latest medical report indicates his client remains incompetent to stand trial.
During the court hearing, Judge Sarsfield asked Hoggle, who was handcuffed, if she knew why she was in court and how she felt. Hoggle told the judge she was doing well as she listed the charges against her. "I think I am competent," she told the judge, noting that she was taking her medicine, exercising and participating in ward activities.
Because of the medical report, Judge Sarsfield said he would postpone the case until Nov. 23. He urged Hoggle to continue treatment so the charges against her could go forward.
Outside the courtrooom, Catherine Hoggle's mother Lindsey said she thought her daughter looked much better than her last court appearance. She was also shocked by the ruling. "I was very hopeful. She wants to be competent," said Lindsey Hoggle who talks to Catherine almost every day.
"We want to get to the truth," she said. "I am confused on the understanding of competency."
"She has made remarkable progress," continued Lindsey Hoggle. "I think we are very close. I am a little shocked at the ruling…it's the best interest of everyone that we find Sarah and Jacob."
Troy Turner, the father of Sarah and Jacob, said he was not surprised by the ruling.
"I learned a long time ago not to listen to anything Catherine says," Turner said outside the courthouse.
Felsen said he understands the family wants the case to go forward but he said the legal team must proceed by the legal process, which means Hoggle must not only be able to communicate with her attorneys but she must be able to understand and process the information presented in her legal case. When asked about his client's competency, Felsen said:  "I leave those evaluations to the doctors."
Catherine Hoggle is due back in in court on Nov. 23.