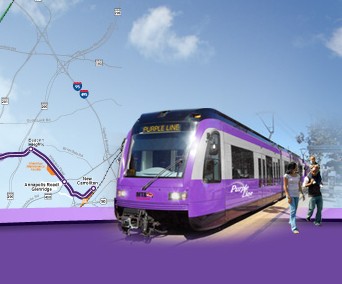 UPDATED: Judges Order Answer to Purple Line Writ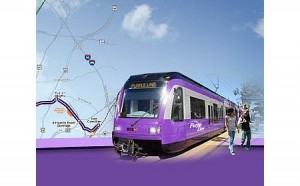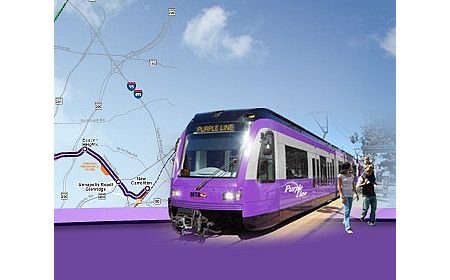 UPDATED: U.S. appeals court judges ordered Wednesday a response to Maryland Attorney General Brian Frosh's writ of mandamus, a legal document ordering U.S. District Court Judge Richard J. Leon to rule on the Purple Line lawsuit.
Frosh filed the writ last week. Gov. Larry Hogan asked him to file the writ of mandamus shortly before.
Wednesday's order came from three member of the U.S. Court of Appeals for the District of Columbia Circuit: Thomas B. Griffith, Sri Srinivasan and Cornelia T.L. Pillard.
State and county officials have been frustrated by Leon's delay in ruling on the case. On Aug. 3, he vacated the "record of decision" of the Maryland Transit Administration, citing breakdowns and safety issues on Metro.
On April 10, the state of Maryland filed a legal brief that requests the court issue a final decision no later than April 28 on all motions or vacate its Aug. 3 order.
The Purple Line would be a 16-mile light rail link between Bethesda and New Carrollton.
Purple Line NOW President Ralph Bennett praised the state for its writ of mandamus, issuing this statement:
We respect the independence of the Judiciary, and regret that this step is necessary. However, we support Governor Hogan's request for this step. As leaders of Montgomery and Prince George's counties pointed out at Purple Line NOW's May 2, 2017 press conference, all the evidence has been in for months, and we have a right to ask for a reasonable and timely decision. Attorney General Frosh has exhausted all options short of going to the Circuit Court, but Judge Leon has ignored the request for an expedited decision. We are heartened that the Circuit Court has already taken up this issue and has chosen a timely deadline for the plaintiffs to make a response. …

The Purple Line is at risk of cancellation not on the merits, but because justice has been delayed. The recently passed omnibus spending bill means that the money is there for the Purple Line, but the clock is ticking. Once the final arguments are in on May 25th, we call on the Circuit Court to remedy this judicial negligence by setting a deadline that spares Maryland a destructive slowdown in work. No matter what happens next, the need for the Purple Line is growing. Our region needs the resilience that comes from an east-west connection across four Metro lines and three Marc lines. We need the 6,300 direct and indirect jobs estimated to come from construction alone, and we need the transportation alternative that will give an estimated 67,000 plus riders a day closer access to jobs, school, shopping, and family.
Purple Line NOW's Vice President Greg Sanders said Judge Leon's "neglect" of this case has cost Maryland an estimated $13 million a month.
Here is the judges' order:
Previous stories:
UPDATED: Purple Line Supporters Urge Judge to Rule on Case Holding Up Construction (VIDEO)