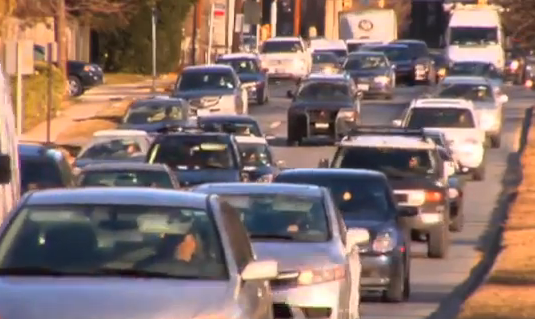 July Fourth Drivers to Pay Less in Tolls in Maryland
If you are traveling this weekend to celebrate the Fourth of July holiday, it just might cost you less to get there.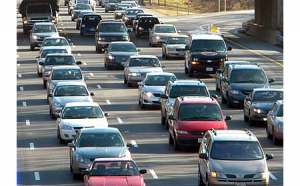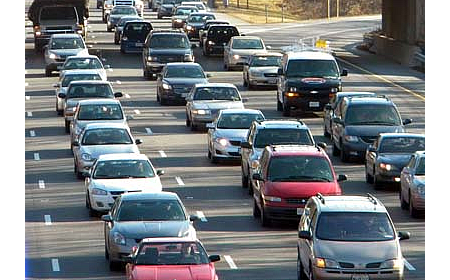 Starting July 1, cash customers crossing the Chesapeake Bay Bridge eastbound in a two-axle vehicle will now pay $4, instead of $6 previously, a discount of $2, or 33.3 percent. It will cost less for E-ZPass holders too. The E-ZPass discount for Maryland residents crossing the Chesapeake Bay Bridge is increasing tomorrow to 37.5 percent from the current 10 percent, and the toll rate drops from $5.40 to just $2.50 per round trip.
Starting July 1 toll rates will also decrease dramatically on seven other toll facilities operated by the Maryland Transportation Authority (MDTA), including the 1.7 mile-long Nice Memorial Bridge (US 301) passing over the Potomac River from Charles County, Maryland to King George County, Virginia, the Intercounty Connector (ICC), the Harbor Crossings, and other bridges, tunnels, and toll roads.
That's good news for the 871,000 Washingtonians traveling out of town by car, especially those heading to the sandy beaches and boardwalks, according to AAA Mid-Atlantic.
"The five-day Fourth of July holiday weekend begins in earnest tomorrow, Wednesday, July 1st, and a record number of Washington area residents – 1,008,600 persons – will travel fifty miles or more from home during the busiest travel period of the summer months," said John B. Townsend II, AAA Mid-Atlantic's Manager of Public and Government Affairs. "Not only will motorists spend less money at the pump this holiday, they will also save more of their hard-earned money because of the abatement at eight Maryland toll facilities as well."
Toll fees will also decrease on Maryland's first all-electronic toll road, the Intercounty Connector (ICC), between I-370 in Gaithersburg and US 1 in Laurel, based on what is called "the standard multipliers per axle." That equates to a 54-cent price cut for motorists driving from one end of the ICC to the other in passenger vehicles.
As measured by vehicle miles of travel (VMT) statistics, the Fourth of July is the busiest period during the summer travel season (a record 871,000 Washington area residents are traveling by automobiles), according to AAA Travel. The busiest day to travel this holiday weekend falls on the Friday before the Fourth of July, notes AAA Mid-Atlantic. Friday is also the busiest day of the week during the 100-day summer travel season from Memorial Day to Labor Day, according to AAA.
To avoid significant delays on the Bay Bridge, travel off-peak during the holiday weekend, including Thursday, July 2 – before 10 a.m. and after 10 p.m., Friday, July 3 – before 7 a.m. and after 8 p.m., and Saturday, July 4th – before 10 a.m. and after 5 p.m.. according to AAA.