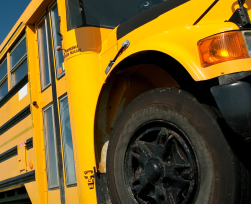 Junior Achievement Essay Winners
Four Montgomery County Public Schools (MCPS) students have been selected as winners in the 2012 Junior Achievement Essay Competition, including one who has been named the grand prize winner.
Daniela Hernandez-Fujigaki, a sophomore at Clarksburg High School, was selected as the grand prize winner. Samuel A. Scimemi, a junior at Walt Whitman High School; Isabel E. Hendrix-Jenkins, a junior at Montgomery Blair High School; and Nicole M. Obongo, a junior at Northwest High School, were selected as state winners. Additionally, Richard Montgomery High School won the Maryland award for having the most eligible applicants.
As the grand prize winner, Ms. Hernandez-Fujigaki will receive a $20,000 scholarship, while Mr. Scimemi, Ms. Hendrix-Jenkins and Ms. Obongo will each receive $10,000 scholarships as state finalists. Richard Montgomery High School will receive a $6,000 grant.
The competition, coordinated by Junior Achievement of Greater Washington, asked high school students from Virginia, Maryland and Washington D.C. to compete for scholarships by writing a 1,000-1,500 word essay in response to the following question: "How can the country readily and realistically tackle growing income disparity?" Recipients of the scholarships will be honored at a ceremony on Wednesday, June 5, 2013 in Washington DC. To read the winning entries, visit the Junior Achievement website.
The competition is sponsored by David M. Rubenstein, co-founder and managing director of The Carlyle Group, a global asset management company.
###