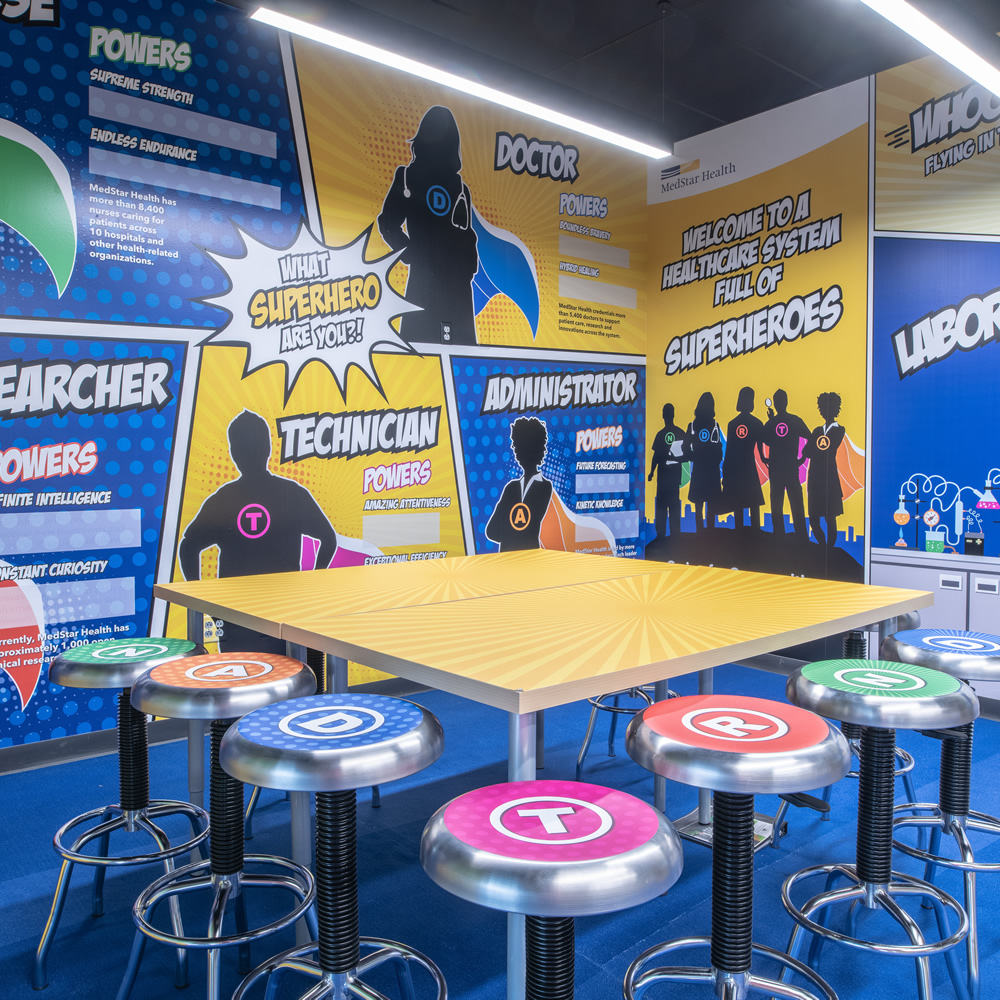 Junior Achievement Finance Park® Opens at Thomas Edison HS
Junior Achievement of Greater Washington (JAGW) and partner Capital One Bank joined with Montgomery County Public Schools (MCPS) to open the new JA Finance Park® at the Thomas Edison High School of Technology Tuesday.  On hand among the dignitaries was Ed Grenier, President and CEO of Junior Achievement of Greater Washington, MCPS Superintendent Dr. Jack Smith and Lt. Governor Boyd Rutherford.  The JA Finance Park® at Thomas Edison is the second such facility in the state of Maryland.
Born out of the financial discord of the past decade JAGW was driven by a strategic desire to ensure that a future generation of young people were financially educated and work-ready.  JAGW teamed with area partner Capital One Bank to commit to MCPS to build out the 4th floor with retail store fronts at the new Technology Center at Thomas Edison.  Over 12,000 seventh grade students will filter through the JA Finance Park® to learn and experience life lessons related to financial security.
The doors to the facility opened on Oct. 2 the seventh graders and the associated volunteers who man the store fronts.  As of Tuesday's Grand Opening event, only two store fronts are unoccupied.  The store fronts contain on hands learning stations from area businesses so that iPad equipped students can manage their way through a four-hour maze of financial activities and decision making.
Grenier announced to the packed auditorium that two more statewide facilities are under consideration, one in Baltimore and the other on the Maryland Eastern Shore.  Dr. Smith shared his personal family career paths that did not always follow obtaining a college degree. Smith's has two brothers who each own a plumbing and painting business.  Thomas Edison Technology Center Principal Shawn Krasa then spoke how the new center co-located on the campus site of Thomas Edison High School provides a unique opportunity for students to experience a shared traditional education path along with experiencing life changing skills now available at the Technology Center.
Junior Achievement of Greater Washington is always looking for volunteers. County residents interested in volunteering may go to https://www.myja.org/volunteers for more information.
Photos to follow
Photos copyrighted 2018 © Phil Fabrizio | Photoloaf®  for MCM