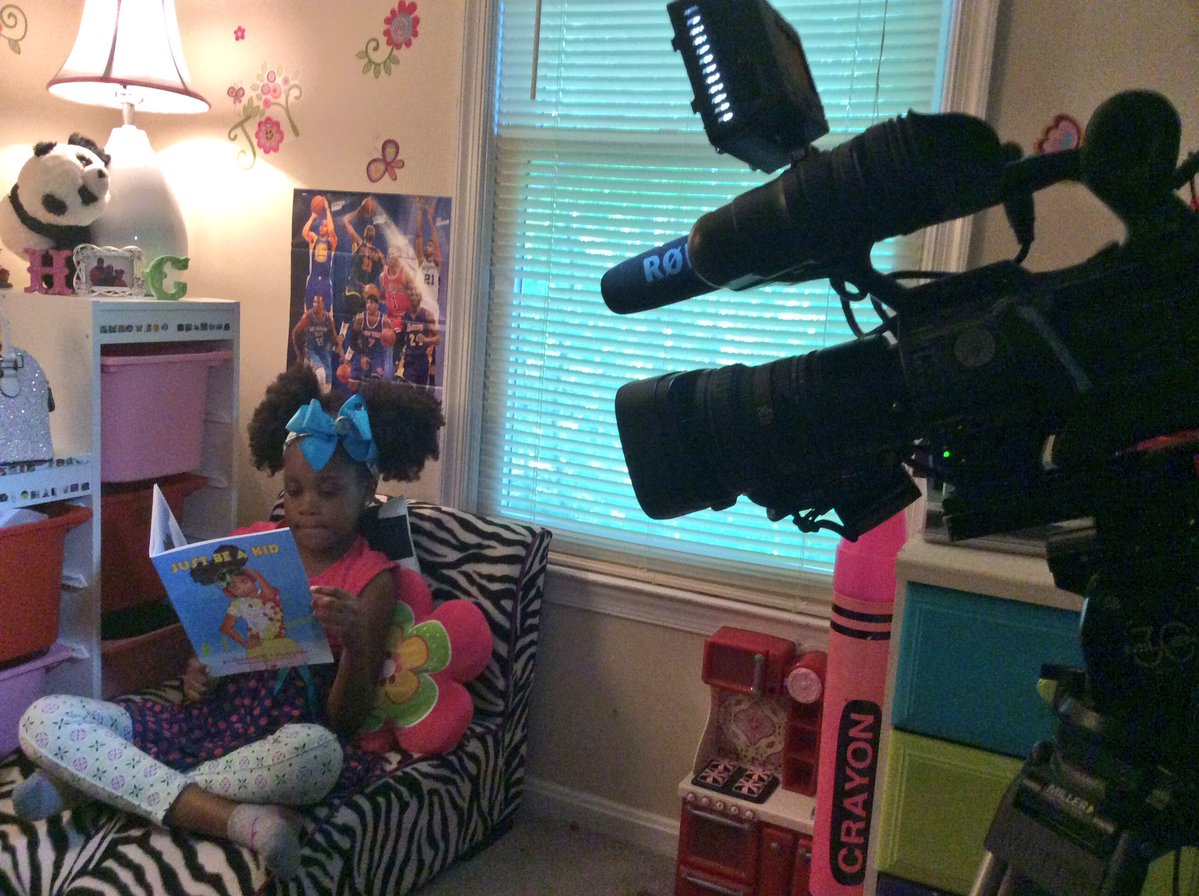 "Just Be A Kid" is the Message in Nine-Year-Old Author's New Book (VIDEO)
At just nine years old,  Harmoni Cunningham is encouraging kids to not worry with her new book titled, "Just Be A Kid."
"When I was younger, I was always worrying about if it was my fault that my parents got divorced," said Cunningham.
Harmoni said her message is simple.
"Have fun and enjoy your childhood because you won't have it for long. We'll grow up soon," she said.
Inspired by her mom who is the author of "Who Said I Wouldn't Make It", Harmoni's interest for writing started with a curiosity about her mother's book.
"I was explaining to her she wasn't old enough to read it and when she got a little older, it would be something we could share together," Aileen Cunningham said.
That conversation, according to Cunningham, is what sparked Harmoni to write her own book.
"It was eye opening for me," Cunningham said. "As parents we want to safeguard and protect our children from worry and fear and I was faced with how to counteract those emotions and help her express them in this book," Cunningham said.
And while Harmoni said her book is about inspiring youth to just be kids, her mom said she hopes this book will encourage parents to read between the lines to discover their child's true self.
Interviewing 9 year old Harmoni Cunningham about her new book titled, "Just Be a Kid". @mymcmedia pic.twitter.com/1JMVJjTRPy

— Mitti Hicks (@MittiMegan) May 3, 2017