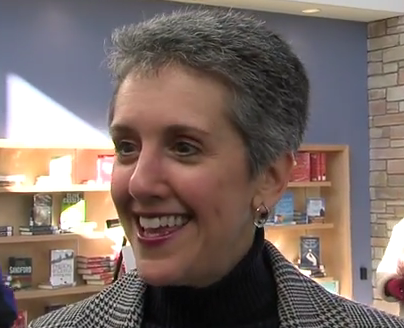 Kagan Names Mark Ashburn as New Campaign Manager
Earlier this week, Cheryl Kagan officially welcomed Mark Ashburn as her new Campaign Manager.  He takes over for Jonathan Hukill, who has managed the campaign since November.  Jonathan is returning to his full-time position at a language software company with more responsibility and professional opportunity, but will continue assisting the campaign as a senior adviser.
"I congratulate Jonathan on his new role in the private sector.  His leadership has been invaluable in launching my campaign and setting us on the path to victory. I am grateful that he will continue to be integrally involved in my campaign and a part of my inner circle," said Cheryl Kagan.
"I'm honored to have had the opportunity to serve as Cheryl's campaign manager these last several months.  Now, I'm excited to assist her campaign in this new role," Hukill said. "I know Cheryl will continue to be a terrific advocate for Rockville and Gaithersburg, and I look forward to calling her my State Senator."
Mark Ashburn, a seasoned campaign professional, has worked in Democratic politics for years.  Most recently, Mark was on the team that elected Senator Claire McCaskill (D-MO), and served as Field Director for Richard Bolger in Virginia's 10th Congressional District.  Mark will be based in the campaign's new, Metro-accessible headquarters next to Rockville's Town Center and the Rockville Memorial Library.  He can be reached at 571.274.8778 and mark@cherylkagan.org.