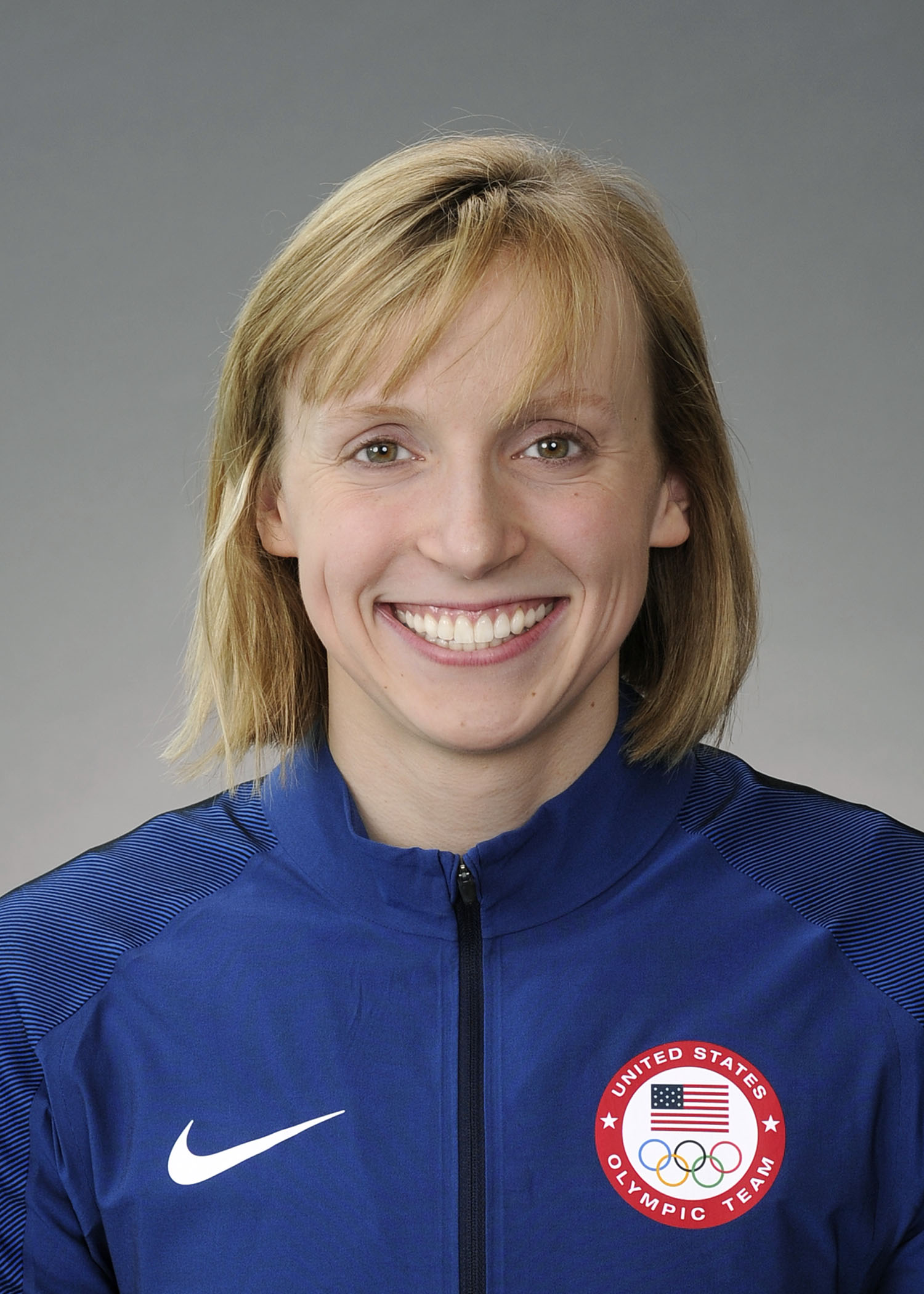 Katie Ledecky Inducted into Maryland Women's Hall of Fame
Olympian Katie Ledecky, a Bethesda resident, was inducted into the Maryland Women's Hall of Fame at a ceremony at the Miller Senate Office Building in Annapolis this month.
Ledecky is the youngest inductee ever and the first Team USA swimmer. The honor places her among other extraordinary women in that Hall, including Harriet Tubman, Rachel Carson, Billie Holiday, Clara Barton, St. Elizabeth Ann Seton, Eunice Kennedy Shriver, and Sen. Barbara Mikulski.
Ledecky was unable to attend the induction ceremony as she was participating at the NCAA Division 1 Women's Swimming and Diving Championships in Indianapolis.
In lieu of attending, she issued a video statement.
"I have to thank my parents for having the great sense to raise my brother and me in the wonderful State of Maryland," said Ledecky, who went on also to thank, among others, her schools and school teachers at Stone Ridge School of the Sacred Heart and Little Flower School in Bethesda, Maryland; all of her current and former classmates and teammates; USA Swimming and the U.S. Olympic Committee; her club and Olympic swim coaches Bruce Gemmell and Yuri Suguiyama; Tom Ugast and former Nation's Capital swim club coaches Carolyn Kaucher and Nicole Gamard; the Palisades Swim Club; and Stanford University and its coaches.
As part of the induction ceremony, Ledecky received a "Governor's Citation" from Maryland Governor Larry Hogan, and presented by Maryland First Lady Yumi Hogan.
The Maryland Hall of Fame was established in 1985 by the Maryland Commission For Women and the Women Legislators of Maryland to honor women in the state who have made significant and lasting contributions to the arts, athletics, business, education, government, the humanities, human rights, law, medicine, philanthropy or science. Honorees are selected by an independent committee each year and are inducted in March during Women's History Month. The Hall is housed at the Maryland Women's Heritage Center in Baltimore.
Ledecky is a five-time Olympic gold medalist who made her Olympic debut in London in 2012 as the youngest member of the entire Team USA athlete delegation, winning the 800 M Freestyle race in American Record time. She has broken 13 World Records and 30 American Records in her swimming career, which includes 19 international gold medals for Team USA. She was the most decorated female athlete at the 2016 Rio Olympics, winning four gold and one silver medal as she became the first woman since Debbie Meyer (1968) to sweep the 200-400-800 Meter freestyle races. The two-time USOC Athlete of the Year and four-time USA Swimming Athlete of the Year completed a similar sweep for Stanford this week at the NCAA Championships, becoming the first woman since University of Florida's Tami Bruce in 1988 to win the 200-500-1650 Y Free events at a single NCAA Div. 1 Championship meet, and becoming the first Stanford swimmer since Olympic Gold medalist Misty Hyman in 1998 to win any three NCAA individual events at the same NCAA Championship meet. Overall, Ledecky had one of the finest seasons ever posted by an NCAA swimmer, breaking 9 American Records and 12 NCAA records across four different individual events and relays, including new American Records in three events at the NCAA Championships, along with four NCAA and NCAA Championship meet records, and the most event victories (5) by any swimmer in the 2017 NCAA Championship meet. Ledecky broke the NCAA meet record in the 1650 Y Free by 20 seconds, and also broke 4 American records (2 individual, 2 relays) three weeks earlier at the Pac-12 Conference Championships in Federal Way, Washington, also won by Stanford, which posted an undefeated 8-0 mark in dual meet competition this season.
Ledecky's next competition is scheduled for April 13 – 15 at the Arena Pro Swim Series at the Skyline Aquatics Center in Mesa, Arizona.
Congrats to Katie Ledecky, who joins a distinguished group in the Maryland Women's Hall of Fame: https://t.co/Z6OzNGl2Uh #WomensHistoryMonth pic.twitter.com/fTK9Le8yHh

— USA Swimming (@USASwimming) March 22, 2017
Olympic gold medalist @katieledecky couldn't attend MD Women's Hall of Fame ceremony, but videotaped a "thank you" message. @WashInformer pic.twitter.com/fnsDzj01aJ

— William J. Ford (@jabariwill) March 16, 2017