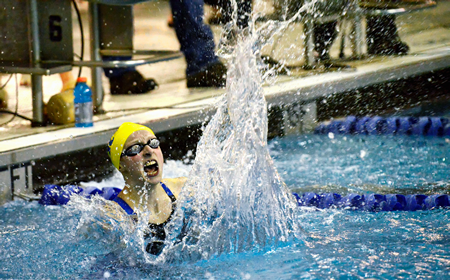 Katie Ledecky Sets Another World Record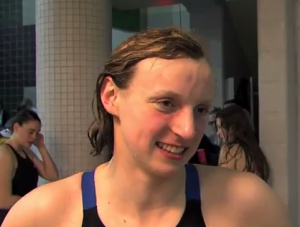 How fast can senior Gator Katie Ledecky go?
That was the question posted on the Stone Ridge School's website before the Bethesda school's star swimmer competed at Nationals this past week.
The 17-year-old set her third world record of the year on Saturday night at USA Nationals in California. She broke the world record in the 400-meter freestyle with a time of 3:58.86. By doing so, she becomes the first woman since Janet Evans to hold three world records in the 400, 800, and 1,500 at the same time.
A video of her record breaking swim (see below) was posted on Ledecky's Facebook fan page.