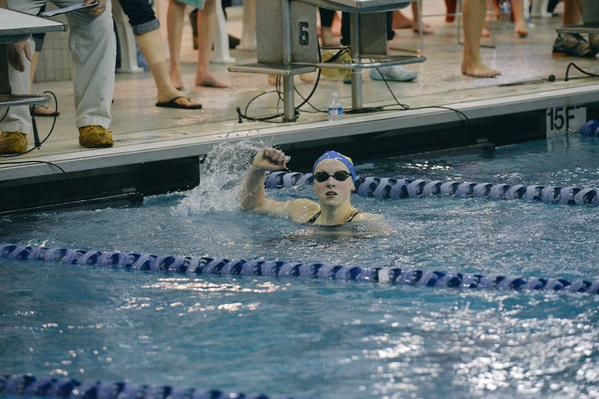 Katie Ledecky Sets New Record in 500 Free in Germantown (PHOTOS & VIDEO)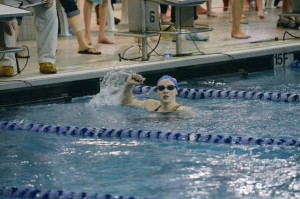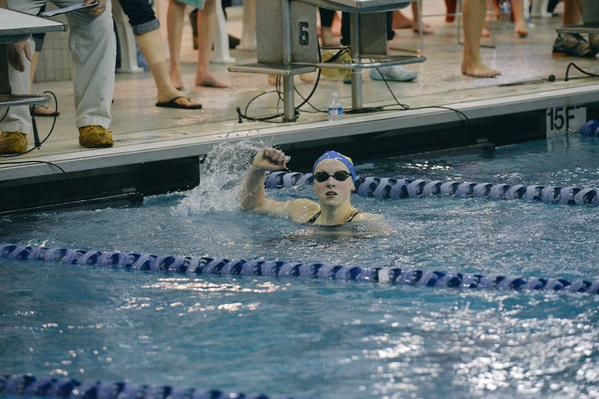 Olympic gold medalist Katie Ledecky set a new American record in the girls 500 free by resetting her own record by more than two seconds on Friday night at the DC Metro Championships at the Germantown Indoor Swim Center.
Her time: 4:26:58.
The Stone Ridge senior was swimming in her last high school meet this past weekend.
You can watch her record breaking swim below:
Ledecky will be back in the Germantown pool on Saturday night as well.
Breaking! Katie Ledecky sets new American record at METROS tonight! pic.twitter.com/P4YAK3UfLt

— Montgomery Rec (@MoCoRec) February 7, 2015
Katie Ledecky just broke her own American in the 500 freestyle at Metros. A stunning 4:26.58. No other female has broken 4:30. — Reach for theWall (@reachforthewall) February 6, 2015
PHOTOS | Phil Fabrizio
One more time a – New American Record in Girls 500 YD Freestyle – Ledecky has it pic.twitter.com/iMidCUcfPX

— Phil Fabrizio (@Photoloaf) February 6, 2015
Girls 500 Free is up and running at #METROS pic.twitter.com/rIfhCZ2lKR — Phil Fabrizio (@Photoloaf) February 6, 2015
Related: