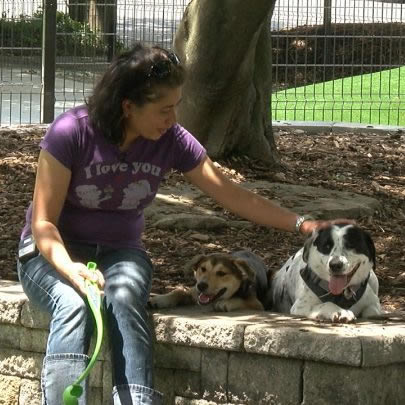 Katz Finds Common Ground with Dogs
A bill offered by Montgomery County Councilmember Sidney Katz would create canine freedom at dog parks established by county municipalities.
Katz introduced the bill at the council's meeting June 20.
Dogs now can be off-leash (technically "at large") in dog parks in Montgomery County established and overseen by the Maryland-National Capital Park and Planning Commission (M-NCPPC), according to a council news release.
However, M-NCPPC regulations regarding dog parks do not apply in dog parks that are established by county municipalities.
The council pack that is cosponsoring the bill are Council President Roger Berliner, and councilmembers Marc Elrich and Craig Rice.
In the release, Katz said the council wants to make sure dogs run free in all dog parks in Montgomery County.
A public hearing on the bill is tentatively scheduled for July 11.
The bill will not affect county laws that call for dogs to be on leashes in public areas.
Among the dog parks in the county are at: