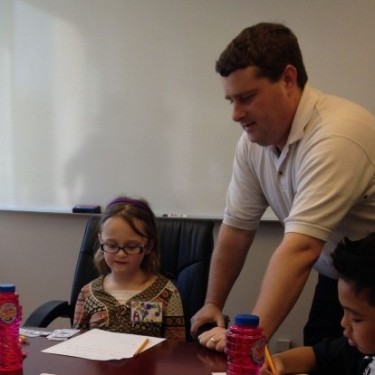 Ken Gemmell: One Month After the Tragic Plane Crash
"This wouldn't have been on my top 1,000 fears in life."
Yet, one month ago today, a jet plane headed from North Carolina to the Montgomery County Airpark sliced through two houses in a Gaithersburg neighborhood, the wing shearing off and into Ken Gemmell's home that he shared with his wife Marie and their two sons, Cole and Devin and daughter Arabelle.
The jet fuel housed in the wing caused an inferno trapping Marie and her two young boys inside. The three were found huddled together in an upstairs bathroom, Marie using her body to shield them.
"I think part of this is the unbelievable nature of how this happened," Ken Gemmell told MyMCMedia in an interview on the eve of the one-month anniversary of the Dec. 8 crash. "No one hears of that many ground fatalities from a commercial or private airplane."
Recounting the day is tough, Gemmell said, and something he tries not to do.
"There is nothing good coming from it. Nothing will change what happened," he said.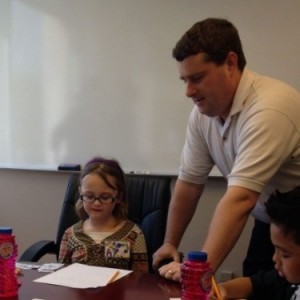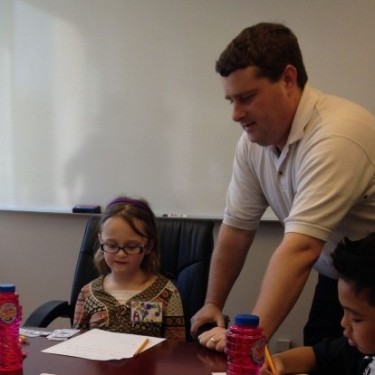 The day was not unusual as far as the family routine goes. Gemmell headed from his home on Drop Forge Lane to his job at Savi Technology and Arabelle off to school. Marie was home with 7-week-old Devin and 3-year-old Cole. Then, Gemmell said the calls started coming in to his phone and he scrambled to get home. He said he knew it was his house on fire. He hadn't heard from his wife in more than 50 minutes. He kept trying her cell phone.
"I was hoping for the best trying to figure where else she could be," Gemmell said.
It took three hours after he arrived on scene until he got the word his family died in the accident.
"Waiting three hours was tough to take to get the answer we didn't want to hear," Gemmell said.
Out of the Ashes
The same tragic day, a waitress named Jenifer Miller who waited on the Gemmell family at Dogfish Head Alehouse several times before started a GoFundMe account to help the family through the ordeal. Gemmell said he heard about it shortly after and felt it would nice to help defray funeral expenses.
The money kept pouring in.
Gemmell said he remembered thinking the money could help make Christmas better for his daughter.
The account now stands at almost $500,000, a testament to the far-reaching sense of compassion for the man who had the unimaginable happen to his wife and children.
"It is surreal," Gemmell said of the donations he said he will use to bolster a college tuition account for Arabelle and toward a new home. Gemmell said he won't be heading back to live on Drop Forge Lane. He said he and his wife never feared living near the airport, but now the spot has too many memories to go back there to live.
"Our house really isn't in the normal flight path for that airport. For a plane to crash into my house means it is pretty far off course," Gemmell said.
A local group called the Concern Citizens Alliance says its been pressing county leaders for tighter controls on who flies in and out of the airport and more safety precautions for a growing residential community that surrounds it. County Executive Isiah Leggett has called for a review of the airport's operations by the Montgomery County Revenue Authority.
The accident is still under "active investigation" by the National Transportation Safety Board, according to spokesman Eric Weiss. The three onboard the jet also died in the crash.
"The World is Our Family Now"
Gemmell and his daughter have moved into a new home, able to salvage very little from the one they left on Drop Forge Lane. But, thanks to donations from places as far away as Australia and Hawaii, they are rebuilding their life.
"It is amazing to me that this touched so many people to try to reach out and try to console us in this trying time," Gemmell said. "Arabelle has told me the world is our family now."
He counted about 1,000 Christmas and condolence cards in the past 30 days. As well as more sneakers than he said he could ever wear. Gemmell said he is donating what he is unable to use.
"I have tried to grasp that….why so many have reached out but I think it is because this wouldn't have been in my top 1,000 fears in life. And the fact that my wife was a hero trying to protect our children," Gemmell said of the community's response to the tragedy.
Gemmell and his wife were active in the community serving on the city's Environmental Affairs Committee and as a soccer coach through the city's recreational program. Gemmell said his wife always had a full plate of activities for the family to do each weekend from festivals to games to other outings.
"We were a very happy and loving family. We did a lot fun things and that was because of my wife. Sometimes I would sit and say I just want a weekend off but she always just found stuff," Gemmell said.
In addition to clothing and toys there are special donations like a handmade blanket with characters from the book by Sam McBratney, 'Guess How Much I Love You,' made by Lisa Bailey the wife of one of the fire commanders who responded to the crash scene that day.
"His wife made the effort to make that," Gemmell said.
Another donation came from an 8-year-old girl who raised money herself to buy Arabelle an American Girl Doll.
"It is a genuine feeling from people that they want to make sure we are okay," Gemmell said. "….We are the best we are going to be."
Related: