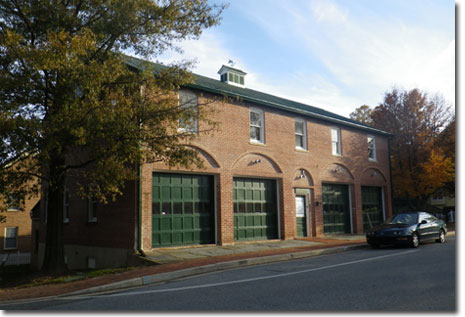 Kentlands Firehouse Demo Work Begins
The week-long demolition of the rear shed/garage addition to the Kentlands Firehouse is expected to start on Tuesday, May 29, according to Gaithersburg Public Works Director Jim Arnoult.
In an email update to the city's elected leaders, Arnoult said city crews will then grade the site and install a drainage system. Staff will also secure the main building on a temporary basis as necessary following the demolition, he said.
A second contractor will be hired for the masonry work, doors and new roofs for the two small rooms that extend into the rear addition, Arnoult said.