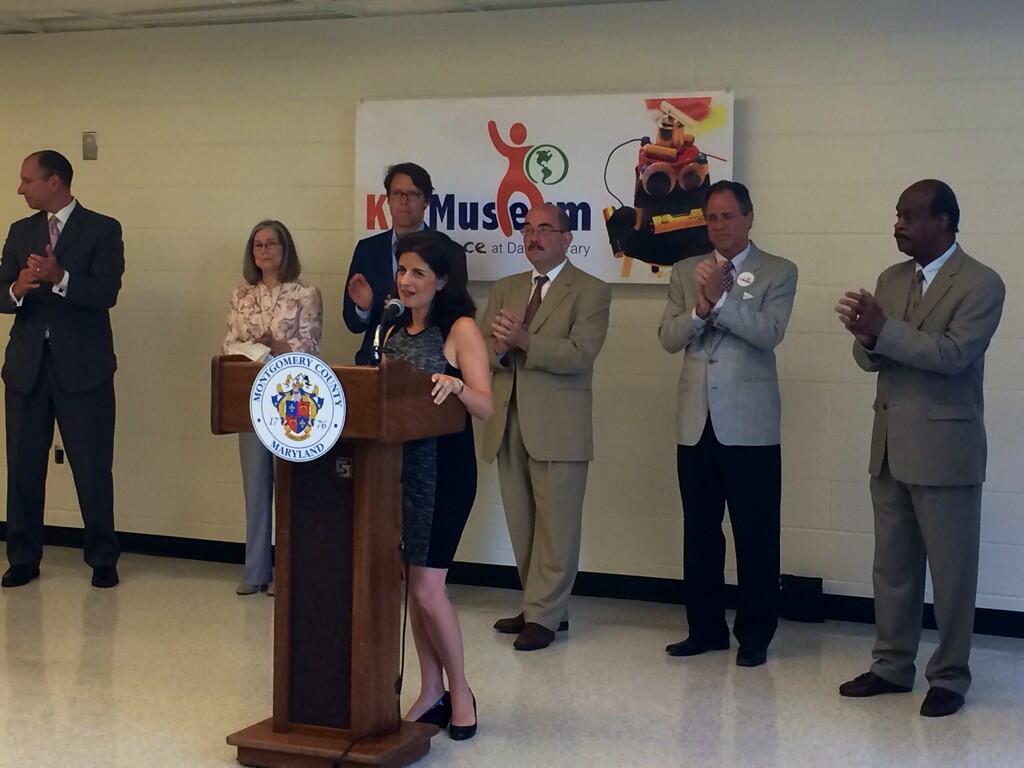 KID Museum to Open Its Doors in Montgomery County (Video)
This fall, children in Montgomery County will have a new place to explore.
MyMCMedia's Valerie Bonk has the story of how the County is partnering with the KID Museum to bring the area's first children's "MakerSpace" museum:
From 3D printers to sumo wrestling robots, local elementary and middle school students showed off projects aimed at teaching science and technology at the kick-off for a new hands-on museum coming to Bethesda.
"The idea is that people can move around and follow their interests and follow their imagination and see what they want to create," said Cara Lesser, founder and executive director of KID Museum.
Montgomery County has partnered with the KID Museum to host the area's first creative "MakerSpace," providing grants to help the space open its doors.
The museum will be housed in the Davis Library for three to four years with the goal of finding a permanent 40,000 square food space in the County.
"Everybody recognized wow this is a really good idea, let's make this happen," said Montgomery County Councilmember George Leventhal.
"I've never seen a 3D printer before how appropriate that right here in the Kids Museum is the first place that I've ever seen a 3D printer," said Montgomery County Councilmember Hans Riemer. "That's what this place is all about so many kids are going to come through here and I'm going to be back here all the time with my own two boys, I know it."
"Keep in mind that we will have a permanent museum here in Montgomery County to build on for the future," said Montgomery County Executive Ike Leggett.
For Cara, a volunteer who dedicates much of her time to encouraging the next generation to create and invent, she's grateful to see the idea come to life.
"This has been an idea long in the making. Apart from realizing that this is a gap in Montgomery County that we don't have a resource that's like this for children and families that's accessible for people in their daily lives and part of the sort of overall learning environment of our community," Lesser said.
And for children in the area, they're looking forward to having a new place to learn.
"It's really exciting, I came in here and it's awesome, I saw the plan for it. I'm really excited for it," said Vanya, a KIDS Museum participant.
"I really like their ideas and how they just take simple things and make them into these cool machines because they're just simple materials but it can be made into something really cool," said Ajeetha, a KIDS Museum participant.
Admission to the museum will be $8 per person with discounted programs available for groups.
Related: