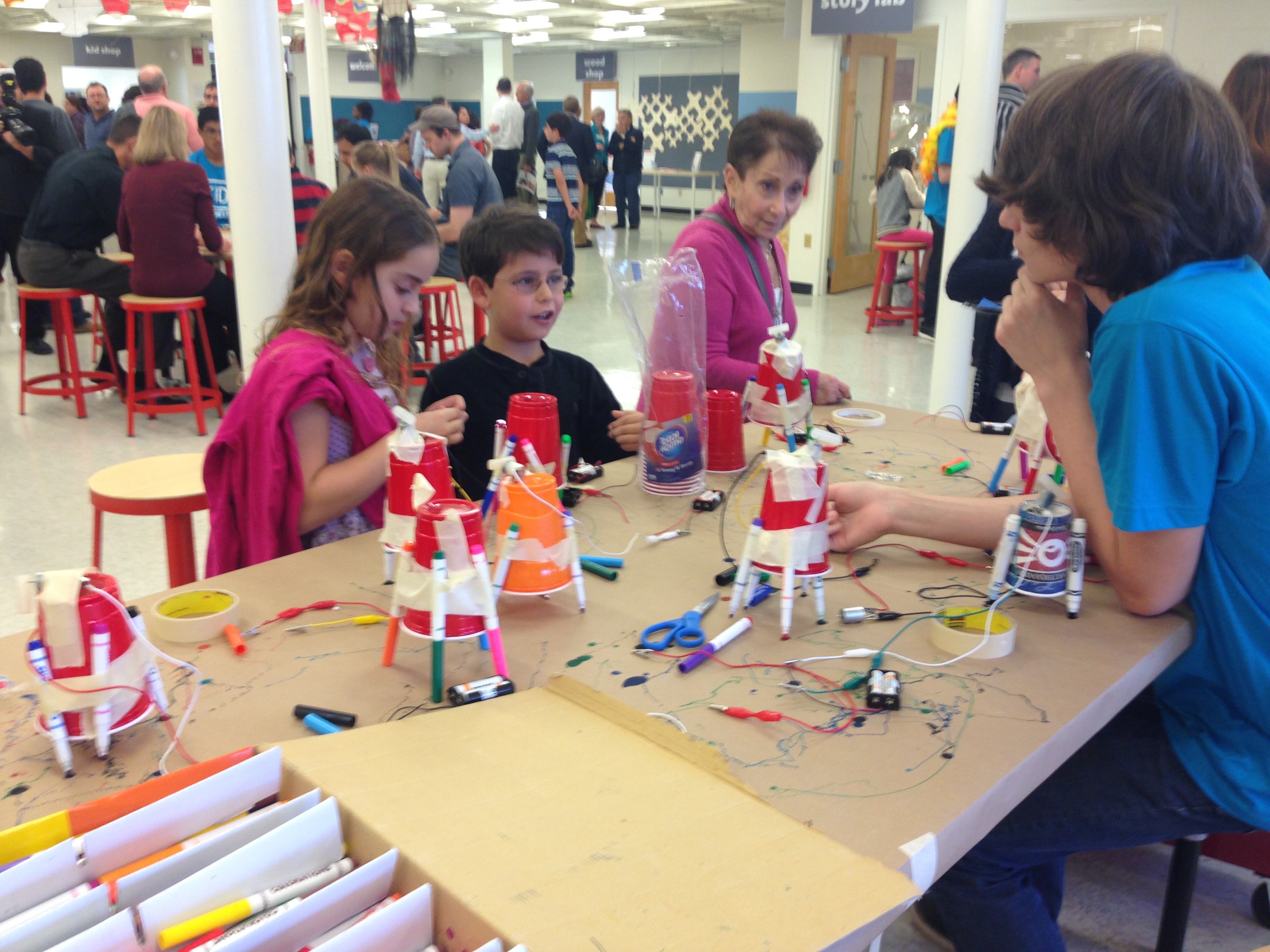 KID Museum Opens to the Public (VIDEO & PHOTOS)
There's a new kid on the block: KID Museum, a new children's museum in Montgomery County.
More than 1,300 people turned out to the grand opening celebration of the KID Museum on Sunday, Oct. 26, at the Davis Library in Bethesda.
From mini drawing robots made out of household items such as plastic cups, markers, and tape to transforming images into art with Digital Light Painting; Montgomery County residents, county officials and educators previewed some of the museum's hands on activities.

"It's been three years in the making to the get to this point. We've been doing a lot of community programming. This is our first real permanent space to have our ongoing regular programming. We're working towards a permanent home of forty thousand square foot permanent home where we'll be able to serve a lot more of our community," said Cara Lesser, founder and CEO of Kids International Discovery KID Museum.
The public enjoyed the new interactive space, which includes STEM-based learning and arts programs to spark the imagination of children of all ages.
According to a press release, the museum offers visitors the opportunity to invent using a range of tools and materials, such as 3D printers, textiles, electronic circuit and motors, laser cutters and more. The place will also feature workshops about creative coding and game design, electronic sound and music production among others.
Christopher Yankowski, of Silver Spring, took his children to visit the museum and said  it's great for them to touch the materials and figure out new things.
"As far of what it's to see, it's amazing to have this available now because they have so many questions and they can interact and have an opportunity to see what Science and technology is in real life," Yankowski said.
Montgomery County donated the space at the Davis Library for KID Museum. This location is a first step toward the museum's broader vision of establishing a permanent home in Montgomery County.
"Look at all the fun the young people are having. This is hands on and that's what kids like … It's a wonderful partnership between the county, department of recreation, libraries and the KID Museum," said Montgomery County Councilmember Phil Andrews.
KID Museum is located inside the Davis Library at 6400 Democracy Boulevard in Bethesda. For more information, call 301.897.5437 or visit the website.  The museum is open Saturdays and Sundays from 10 a.m. to 5 p.m. General admission is $8 per person with discounted programs available for groups. Parking is free.