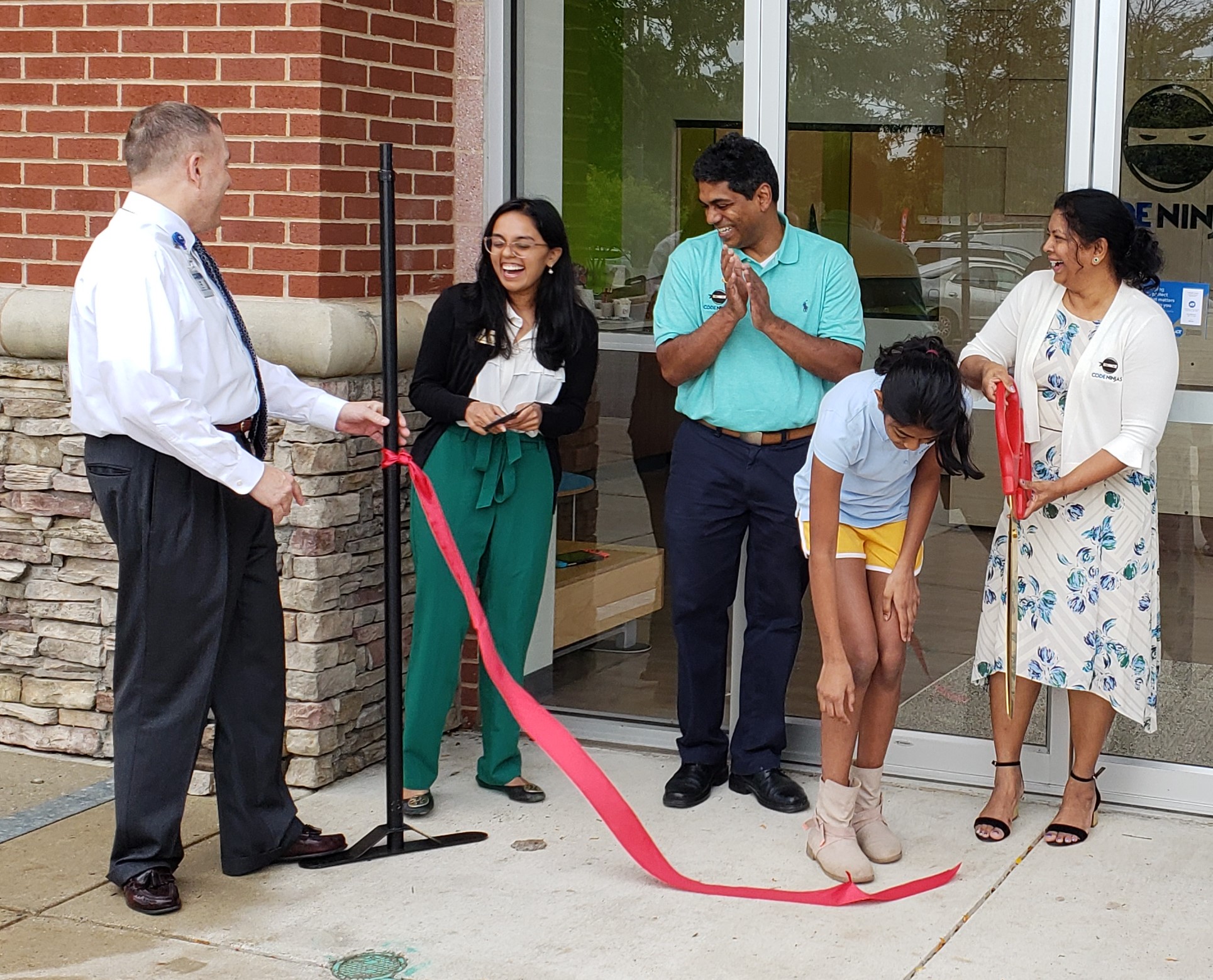 Kids Can Learn How to Code in Germantown
Prepare to be amazed as your child gains ninja coding skills and confidence along their journey from white to black belt at Germantown's newest spot to code for kids.
The Gaithersburg-Germantown Chamber of Commerce (GGCC) supported Code Ninjas and celebrated the grand opening of their new location by conducting a Ribbon Cutting Ceremony on Thursday, Sept. 27. They are located at 12974 Middlebrook Road, Germantown.
At Code Ninjas, kids (ages 7-14) have fun building video games while learning to code. Their curriculum is structured on a martial arts theme, so kids begin at white belt learning basics of program coding, and progress through various levels of belts to reach black belt, where they have to develop a full-scale app and price it, market it and publish it in the App store. Kids have fun learning to code while building video games. Turn your child's love for computers into a learning adventure.
There are programs for every child and every schedule. Children will demonstrate progress in coding, math, logic and problem solving. Learn more at www.codeninjas.com/locations/md-germantown.
The GGCC is active in providing business-to-business networking opportunities throughout the year: a collective voice in local, regional, and state legislative affairs, professional development opportunities and other services that enhance the business environment.
The GGCC is located at 910 Clopper Road, Suite 205N, Gaithersburg. To learn more about the GGCC visit us at www.ggchamber.org.