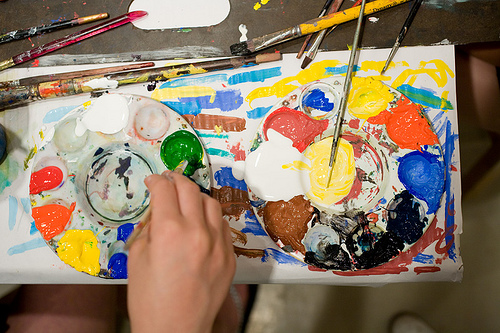 Kids! Create A Masterpiece for Manna
Community Appreciation Event
ART exhibition
Manna Food Center is recognizing 30 years of fighting hunger and feeding hope in our community. We are inviting all students in Grades K – 12 to participate in a community-wide art exhibition to celebrate the collaboration and care of the community that helped build Manna.
Submission theme is "fighting hunger and feeding hope"
Contest rules:

1 entry per artist
8 ½ x 11 or 8 ½ x 14 paper size
Crayon, pastels, pencil, pen, & paint mediums as well as photography accepted.  No computer – generated artwork
Submission deadline is Friday, May 24, 2013
Mail your submission to:  Manna  Food Center, Attention: Volunteer Manager, 9311 Gaither Road, Gaithersburg, MD  20877
IMPORTANT!  Include on the reverse side of your entry:  your name, phone number, email, school, grade  Unfortunately, we cannot accept artwork without this information.
Winners will be contacted and recognized at our Community Appreciation Event in June!