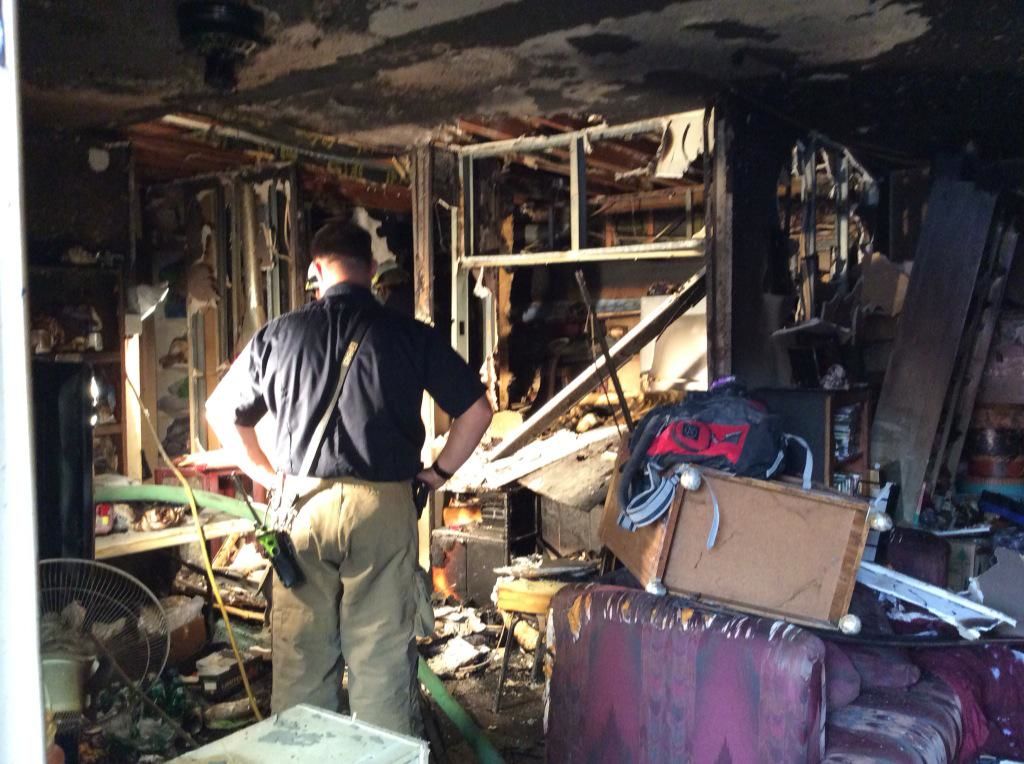 Kitchen Fire in Gaithersburg Displaces Residents (PHOTOS)
UPDATED A kitchen fire in a first floor apartment at 392 North Summit Avenue caused $75,000 in damage and displaced nine residents, according to a Montgomery County fire official.
Fire and Rescue Spokesperson Pete Piringer said some of the building's occupants had to be helped out of their apartments by firefighters on April 15.
Piringer said there were no serious injuries.
According to Piringer, there was significant damage at the garden-style apartment complex and the blaze is believed to have been caused by discarded smoking material in the kitchen area. He said there were no smoke alarms in the apartment.
The Red Cross is now assisting the displaced residents with housing, he said.
More..N Summit Av; >9 residents displaced; Damage, >$75K; no injury; no smoke alarm; heavy fire load in apt pic.twitter.com/tRaIwIiQZK

— Pete Piringer (@mcfrsPIO) April 15, 2015
U/D Streamside Apts, N Summit Av, EMS evaluated several occupants for exposure to smoke, all refused transport pic.twitter.com/YNyMYY7EDz — Pete Piringer (@mcfrsPIO) April 15, 2015
Update – N Summit Av, G'Burg, kitchen fire on 1st floor is under control, all occupants are out, no serious injury pic.twitter.com/AGsgPunZUf

— Pete Piringer (@mcfrsPIO) April 15, 2015