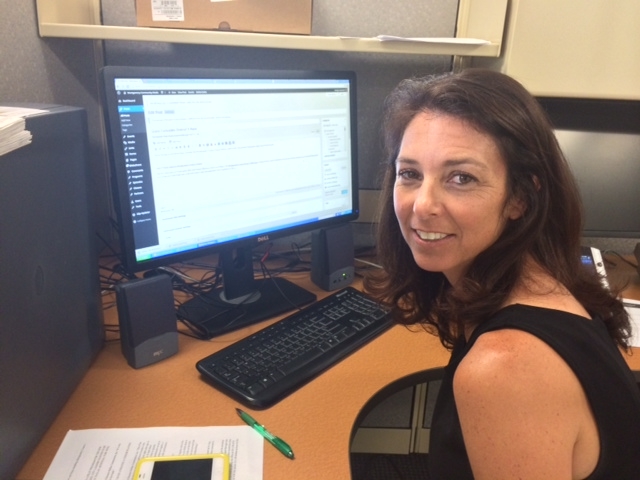 Krista Brick Joins the MyMCMedia Web Team (Photos)
We are excited to announce that multimedia journalist Krista Brick has joined the MyMCMedia web team.
Brick is the former managing editor of the Gazette newspaper.
A graduate of Syracuse University, Brick began her career as a newspaper journalist on Maryland's eastern shore. She has written extensively for local papers and magazines, was a regional editor at Patch, and has worked in local television as well.
"My favorite stories are those about the people in our community who inspire us or call us to action," said Brick. "I also can't get enough of a great news feature story. But I also love a great photograph and with cell phones and other mobile devices everyone can be involved in information gathering!"
She has also embraced social media as a venue for news and information.
"It's hard not to be a news junkie these days with mobile devices and news coming in the form of short blasts like on Twitter and Facebook," Brick said. "I love to scour the news feeds to see what stories other agencies are working on."
The busy mother of four leads an active life, which is often sports-related.
"When I am not at work I am likely on a field, court, at a pool, baseball diamond with one of my four kids or happily walking my German Shepherd," said Brick. "I love to go for jogs in my neighborhood or relax with a good book. I'm even trying my hand at tennis, though I am only fit to hit against a tall, green wall at this point."
If you have a news tip or community story idea, you can email Brick at kbrick@mymcmedia.org. You can also follow her on Twitter @LMPJBrick.