Lacrosse Tournament Features Premier Players (PHOTOS)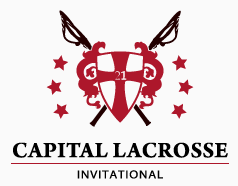 The Third Annual Capital Lacrosse Invitational is a premier college fall-ball lacrosse tournament to support and promote the Mario St. George Boiardi Foundation and its mission of "empowering the next generation through academics and athletics." The tournament was played on Oct. 12 at The Landon School.
The Invitational included six of the top Division 1 collegiate men's lacrosse programs in the country: Cornell, Georgetown, Lehigh, Penn State, Richmond and UMBC.
Each of the six teams competed in two games throughout the day. Prior to the tournament, Breakout Lacrosse will be hosting a free youth lacrosse clinic.
Tickets were available at the event. You can find out more about this tournament online.
The Mario St. George Boiardi Foundation was founded in memory of Mario St. George Boiardi, a selfless leader and loyal friend who lost his life in March 2004 while playing lacrosse, the game he loved. The Foundation's mission is to carry on George's work by "empowering the next generation through academics and athletics."
The Foundation honors George's legacy by raising fund and making grants to charitable organizations that help cultivate and nurture our youth through academic and athletic endeavors, two of George's lifelong passions. Additionally, the Foundation has created a Summer Camp Program which provides financial assistance to deserving middle school students who wish to attend summer camps focused on academic, athletic, or other educational pursuits.
To date the Mario St George Boiardi Foundation has distributed over $275,000 in support of this mission.