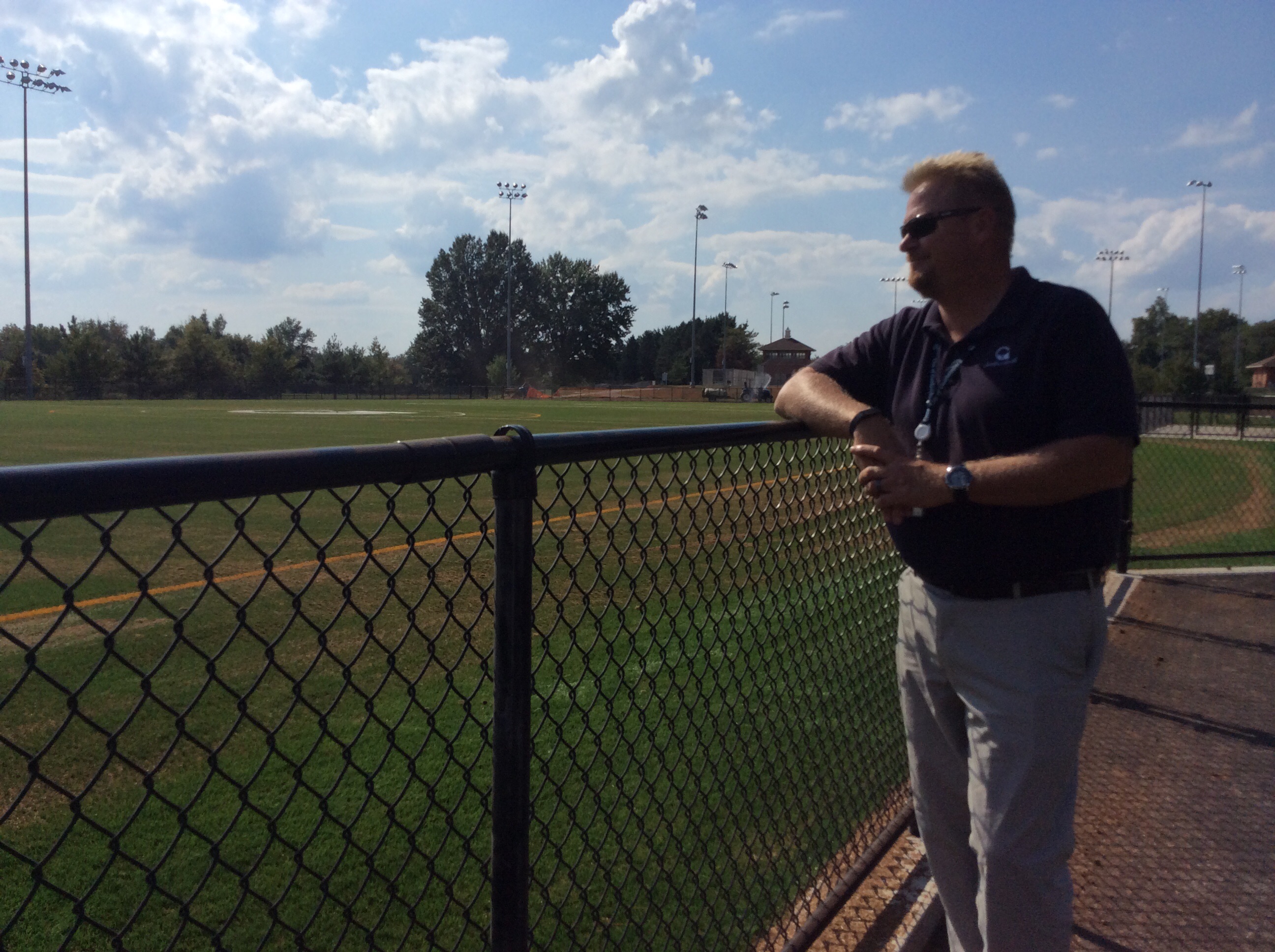 Lakelands Park Turf Field May Be Locked to All Without a Permit
If you have thoughts of getting on that new Lakelands Park turf field in Gaithersburg, you'd better get your wallet out.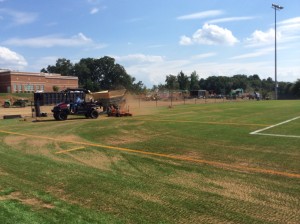 It seems the only athletes, besides those on the Lakelands Park soccer teams or enrolled in a City of Gaithersburg sports program, who will step foot on the turf will be those who pay to play there.
The City will actually begin programming the field for use beginning Oct. 11, according to Project Manager Sean Stevens. Lakelands Park Middle School will have access to the field starting Oct.13 and a grand opening is set for Oct. 25. But, if you aren't one of those two groups or pay a $100 permit fee, plus a $15 staff fee to pay for time on the field, as for now you won't be allowed on.
That's according to Gaithersburg's Parks and Recreation and Culture Director Michele Potter who told MyMCMedia Monday that the field will be locked to anyone who doesn't fall into those categories.
"At this point the plan is to have it locked," Potter said, adding that decision may be discussed further.
That decision is based on vandalism she said has already occurred. She said some residents have walked their dogs on the field and others have ridden bikes across it making skid marks.
Assistant City Manager Dennis Enslinger confirmed to MyMCMedia Monday that the field will only be used when there is a city staff member present to supervise.
"We are currently looking at the issue from the standpoint that because of the cost of the field, we need to be sure someone is on site when someone is on the field. The concept is that it needs to be a rented field. That may change over time," Enslinger said, adding that the field is already in high demand as a rental.
That doesn't sit well with Lakelands resident Richard Goorevich who said he had hoped to play soccer with his daughter on the field when it wasn't programmed. He said part of the benefit of living in the neighborhood and dealing with the traffic caused by the teams who will use the field, will be having the opportunity to use the field on off hours.
"Are they going to lock up the softball fields next?" he said.
The rental rate for the field is $100 an hour for residents and $120 an hour for non-residents. Goorevich said he was also told there was a $15 staff fee to unlock the gate to the field and another $36 to pay for it to be lit.
Potter pointed to an adjacent field between the turf and the middle school building that can be used for free. Enslinger also suggested residents can use the other areas with in the 11-acre Lakelands Park that is not part of the fenced-in turf field.
Mayor Sidney Katz said Monday that he plans to speak with staff about the decision.
"I think it is something we have to be very careful with," he said of the field.
The $1 million organic turf project is being installed using 100 percent organic coconut fibers, rice husk and cork instead of a black rubber fill. The project originally was to be completed before the start of school Aug. 25 but weather and technical issues has delayed its delivery.

Related: