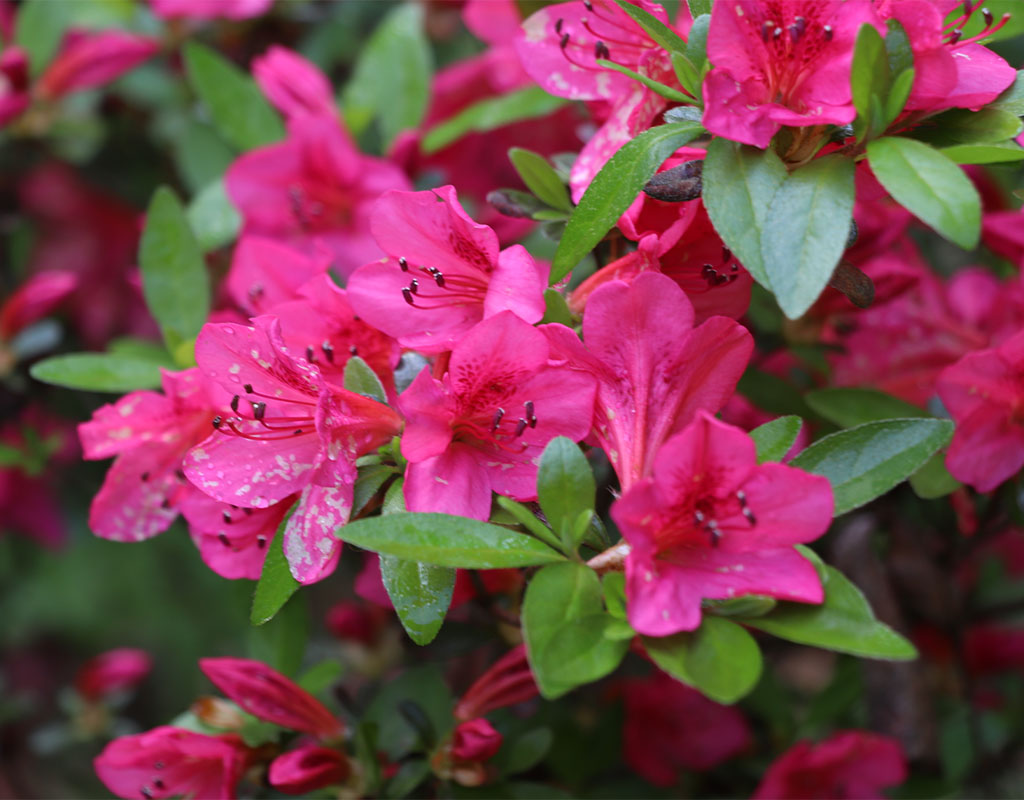 Landon School Hosts Popular Azalea Festival
The Landon School in Bethesda is showing off their beautiful azaleas just in time for May.
All weekend long, community members are invited to attend the free Azalea Festival at Landon's campus.
The festival doesn't just feature gardens filled with beautiful azaleas, but there's also carnival rides, "upscale resale," food, live music, boutique shops, and more. People can also buy — in addition to azaleas — a variety of plants and flowers.
Landon's Azalea Garden Festival is open Friday, May 3 through Sunday, May 5 from 10 a.m. until 5 p.m.
The campus is located at 6101 Wilson Lane in Bethesda. Parking and admissions are free.
Photos from Landon Azalea Garden Festival on Friday
MCM's Deirdre Byrne attended the Landon Azalea Festival when it opened Friday. Check out these colorful pictures of the gardens and activities.
Super pretty azaleas here at @landonschool.🌺 pic.twitter.com/sd5zO6OVO4

— Deirdre Byrne (@DeirdreByrneMCM) May 3, 2019
.@landonschool is also selling a number of plants and flowers — more than just azaleas! 🌺 pic.twitter.com/qIwpvQ3TIX

— Deirdre Byrne (@DeirdreByrneMCM) May 3, 2019