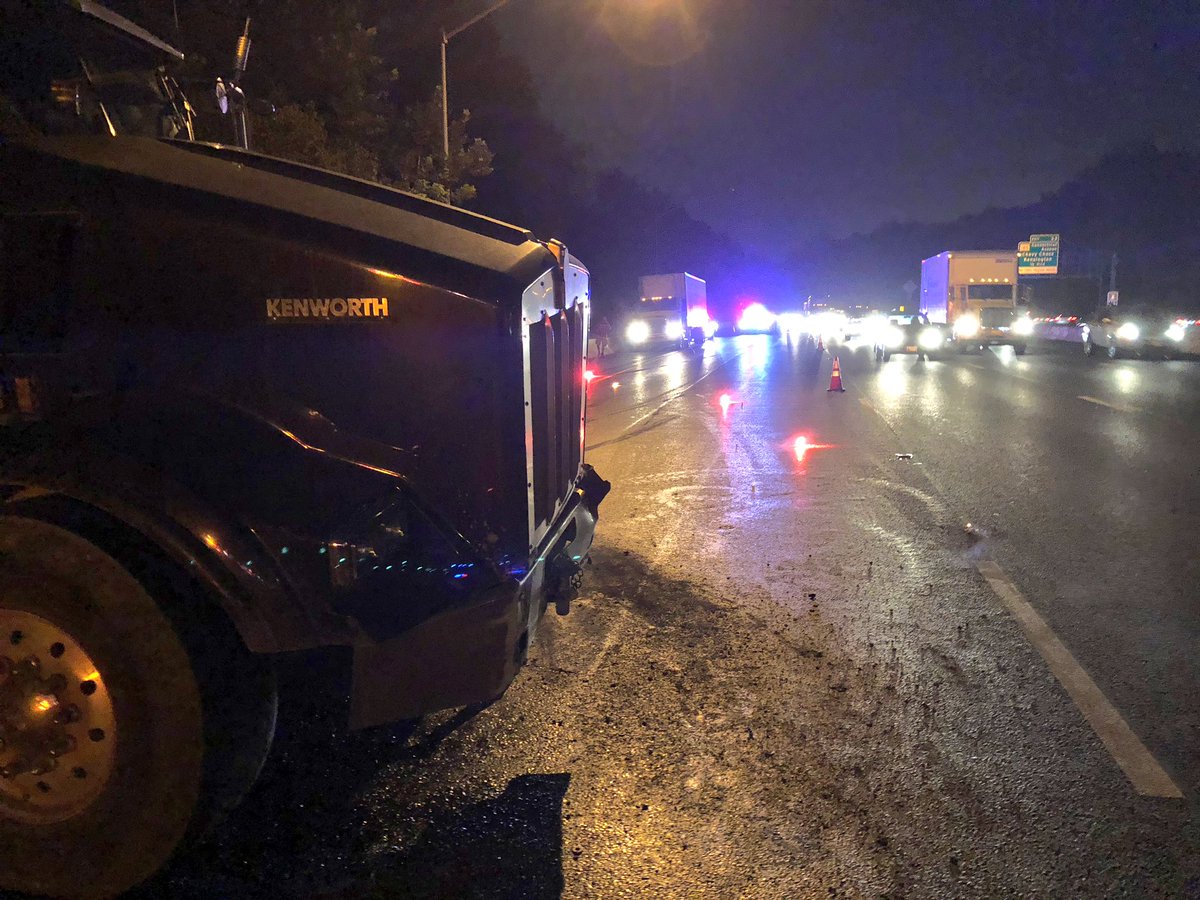 Lanes Back Open on Capital Beltway After Multiple Accidents Cause Delays, Closures
Lanes on the Outer Loop of the Capital Beltway are back open after an multiple accidents caused lane closures and delays Friday morning.
According to Maryland State Police, officers responded to Connecticut Avenue just before 6 a.m.,  following a report of an oil spill that led to a series of car accidents.
When troopers arrived to the scene, they noticed four separate crashes between Connecticut Avenue and Rockville Pike.
Initial reports said the crashes happened as a result of an oil spill, but a MSP Spokesperson said a preliminary investigation found that slick road conditions led to the collisions.
Three people were transported to two-area hospitals for non-life threatening injuries.
Officers said they are reminding motorists to exercise caution when driving on slick roads.
Traffic Advisory – OL I495 near Connecticut Avenue https://t.co/r4CtOVOyDU

— Pete Piringer (@mcfrsPIO) October 5, 2018
Update – Beltway OL I495 between Connecticut Avenue and Rockville Pike, multiple collisions, no serious injury, EMS transported 3 people from 5 separate collisions involving nearly a dozen vehicles pic.twitter.com/RGoWhMglhK

— Pete Piringer (@mcfrsPIO) October 5, 2018
Ol I495 between Connecticut Avenue & Rockville Pike, multiple collisions, multiple vehicles, incl several trucks, EMS evaluating some injuries, all NLT, some lanes blocked, ** slippery road surface pic.twitter.com/nF1CO8bRIS

— Pete Piringer (@mcfrsPIO) October 5, 2018
OL I495 Beltway between Connecticut Avenue & Rockville Pike, multiple collisions, likely slick surface caused by oil spill, some lanes blocked

— Pete Piringer (@mcfrsPIO) October 5, 2018
Traffic Advisory – OL I495 near Connecticut Av & Rt355 Rockville Pike, at least 4 separate collisions, EMS evaluating, slick road surface, possible oil spill, multiple vehicles involved, incl serial trucks, @MDSHA @MDSP assisting, sand truck requested, some lanes BLOCKED https://t.co/ssP0SUdmly

— Pete Piringer (@mcfrsPIO) October 5, 2018