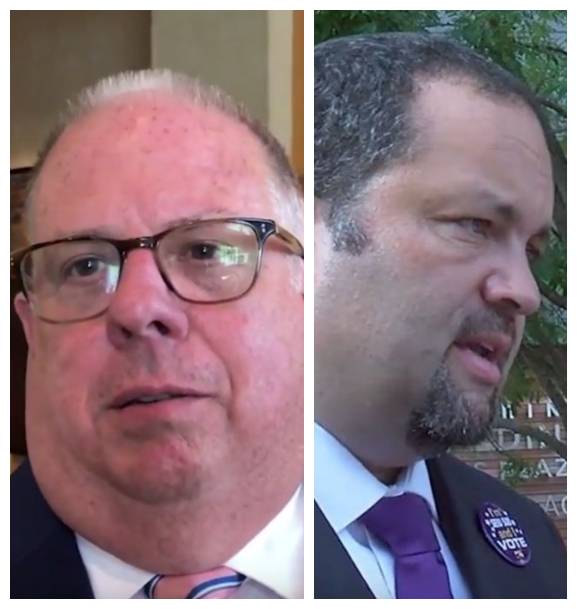 Latest Goucher Polls Shows Hogan Ahead of Jealous
If the General Election were held today, 54 percent of Marylanders would vote for Maryland Gov. Larry Hogan over Democratic candidate Ben Jealous, according to a new poll. Jealous would capture 32 percent.
The poll, conducted by Goucher College's Sarah T. Hughes Field Politics Center, interviewed 831 Maryland adults between Sept. 11 and Sept. 16. The margin of error was plus or minus 3.4 percent.
Maryland has about 2 million registered Democrats and about 1 million registered Republicans. If Hogan wins re-election, he would be the first Republican to serve two terms as Maryland governor since Theodore McKeldin in the 1950s.
In a statement, Jealous said the poll underestimated the number of people who will vote in the Nov. 6 election. Sixteen percent of the poll sample were voters who did not vote in 2014. Jealous insisted 30 percent of the people who did not vote in 2014 will turn out in November.
He also pointed out that 12 percent were undecided and 26 percent said they could change their minds.
The Goucher Poll also found:
U.S. Sen. Ben Cardin and Attorney General Brian Frosh hold large leads over their opponents.
71 percent favored a $15 an hour minimum wage.
56 percent said taxes were too high.
62 percent support legalization of marijuana for recreational use.