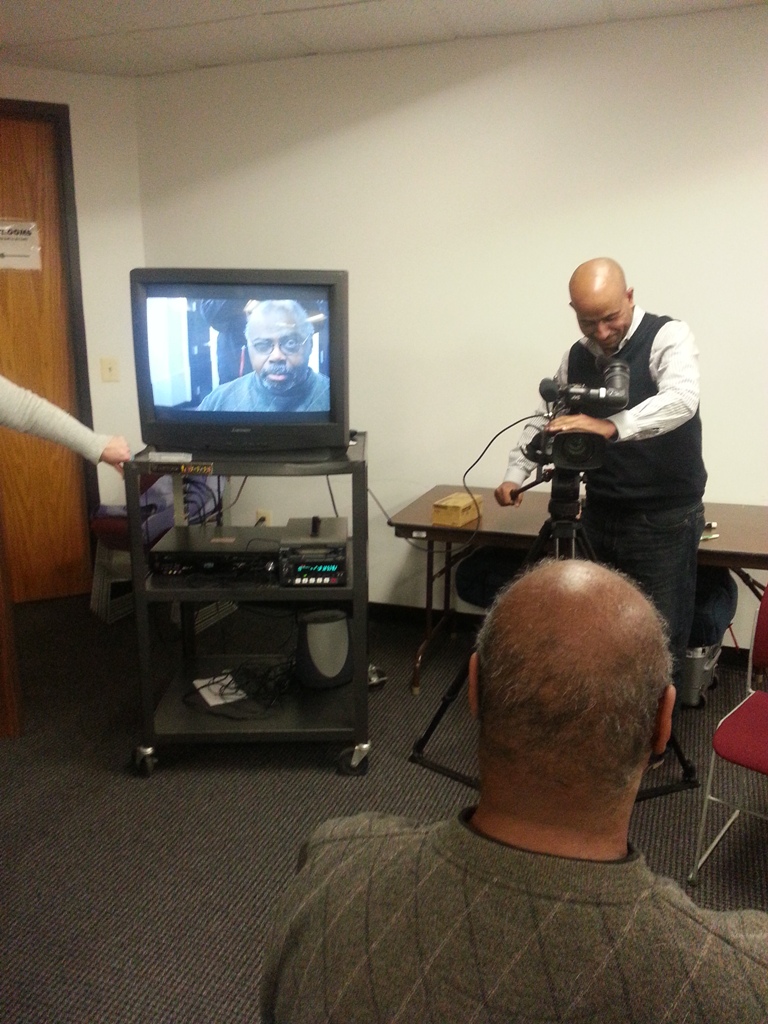 Laughs, Giggles, and Teachable Moments
I'd like to start this post with a positive note as our technical team solved a life changing issue in our kitchen.  Apparently the microwave didn't work because it didn't melt ice cubes.  I was convinced the problem was with the ice cubes, but I guess I was wrong!
This week I witnessed how wonderful television is.  Here at MCM, television is not all about staring at screens getting drawn into advertisements and violence.  For us it's all about teamwork and collaboration between people from all ages with different skillsets.  I take a lot of pride in what I do when I look at some of our graduates returning to work on shows.  Moreover, it's fascinating to see people with such a big age gap working together as a team.  Some of our students and volunteers have 50-60 years apart, yet the generational gap becomes very small when they all have the same goal in achieving a perfect picture and sound.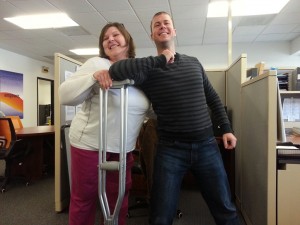 We also had a surprise visit from one of our own team member.  She came hopping on one leg and two crutches, and her giggles made us all wonder if it's really her that we heard.  Although it sounds like a clown, it was Mandi, not the clown.  Even after a surgery, I still can't keep up with her energy level.  No wonder it's so quiet when she's away.  We all wished her a speedy recovery, hoping she comes back sooner than later.  In a very selfish way, we need her to come back for entertainment!
Classes were very productive this week.  Some students came for a camera review session.  We are glad to provide this opportunity, so they can feel more confident before going on their first field project.  In Carrie's Field Producer class, students learned how to interview, but it really seemed like it was a good time for them to have a few good laughs in front of the camera.  Eddie was showing us his real talent by making all sorts of facial expressions to the camera.
We are now preparing for Final Cut Editing class and already have a lot of interest.  I would like to remind anybody to register as soon as you can to guarantee your spot.  We would love to see some of our dedicated students as well as new ones.