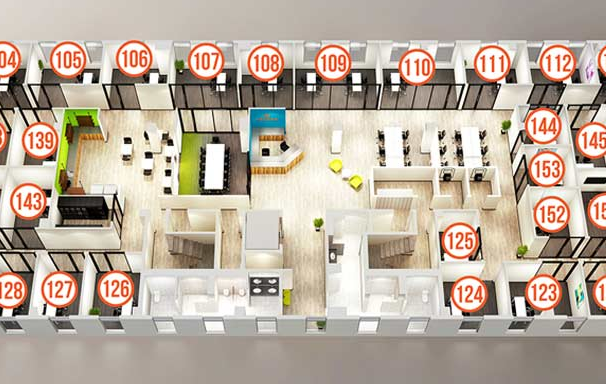 Launch Workplace for Entrepreneurs Coming to Bethesda
Launch Workplaces are bringing one of the newest trends in business to Montgomery County.
The new location is set to open on Aug. 1 in Bethesda, the third one in the county. The first opened in the fall at Rio in Gaithersburg, and the second opened July 1 in Rockville.
An open house for the Bethesda location, at 4102 Sangamore Road, will be held on  July 24 from 4 p.m. to 7 p.m. Open House attendees will have the chance to to take advantage of pre-opening pricing and two weeks of complimentary coworking.
Launch Workplaces boast that their high-speed internet, affordable rent, free parking, 24/7 building access, and proximity to retail and transportation make them a desirable location for startups.
Like shared-office giant WeWork, Launch and other coworking spaces offer short-term commitments, casual work spaces, and sometimes even ping pong and free coffee that generally appeal to startups and tech companies, according to the Wall Street Journal.
As these spaces move into the suburbs, the focus has shifted toward older professionals while keeping an emphasis on networking and community.
An office space of 105 square feet at Launch Bethesda costs $850 a month. Co-working desks start at $200, and conference rooms start at $20 an hour.
Below is a rendering of Launch Bethesda's layout.