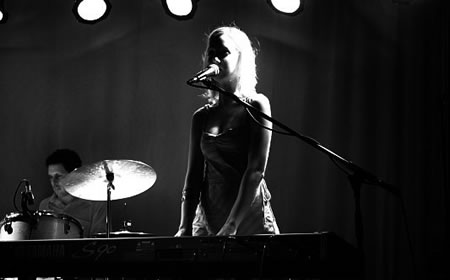 Laura Burhenn Opens Concert Series at Strathmore (Video)
Singer Songwriter Laura Burhenn opens the Artist in Residence Alumni Concert Series on Oct. 2 at 7:30 p.m. in the Mansion at Strathmore, 10701 Rockville Pike, North Bethesda. After drawing rave reviews and a growing fan base with her indie band, The Mynabirds, former Strathmore Artist in Residence Burhenn comes home following a stint touring with supergroup The Postal Service to play a stripped-down intimate set at the grand piano. Burhenn will debut a selection of new material during this rare solo show, as well as songs from her band, The Mynabirds, and covers of her favorite songwriters. A night focusing on storytelling with a surprise guest or two.
Tickets are $17 and may be purchased by calling 301.581.5100 or online at Strathmore website.
Take a look at this interview of Laura Burhenn.

Related Posts