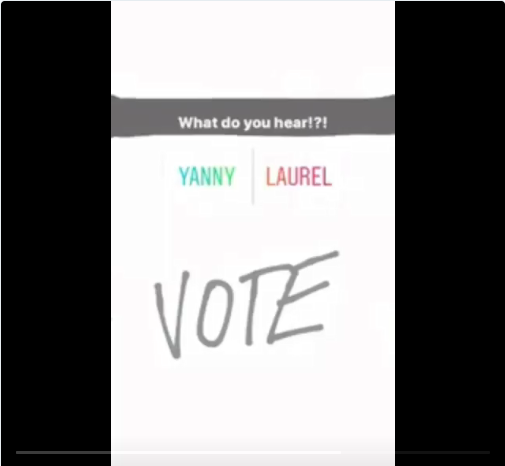 Laurel and Yanny Split the Internet
Some people hear "Yanny" and others hear "Laurel."
The four second audio clip has the internet divided similar to the heated debate over the blue dress or gold dress.
So what do you  hear? Listen to the audio in the tweet below.
This is the video everyone is talking about, Yanny vs Laurel. pic.twitter.com/eLhhiTuoXW

— Hector Rodriguez (@OpTicH3CZ) May 16, 2018
#TeamLaurel https://t.co/knOIFc1wzu

— Takoma Park Police (@TakomaParkPD) May 16, 2018
We encourage everyone to have peaceful conversations about Yanny and Laurel. We hear they're both great people. #TeamYanny and #TeamLaurel

— Montgomery Co Police (@mcpnews) May 16, 2018
CNN reported that one reason why some people hear Yanny and others hear Laurel is due to the quality of the recording.